We often get asked – is it possible to go skiing all year round? And our answer is ABSOLUTELY! We've even compiled a list of where you can so you can get your powder fix in every month of the calendar year.
December – April
Canada
For the most consistent and reliable heli skiing in the world – Canada is the destination for you – and there is no better way to experience it than with the world's leading Heli skiing operator CMH Heli Skiing. With 11 different lodges, and 11 exclusive tenures – the variety of skiing trips that CMH offer is unmatched, as there is something for everyone.
January
Japan
Japan is a unique place to go skiing and should be on everyone's bucket list – maybe it can be your next skiing trip.
You will experience skiing the lightest and driest snow in the world whilst fully immersing yourself into the Japanese culture – it really is an adventure not worth missing! We can create an itinerary which works perfectly for you – visiting resorts such as Hakkoda, Hyakuzaca and peaks such as Iwakai-San.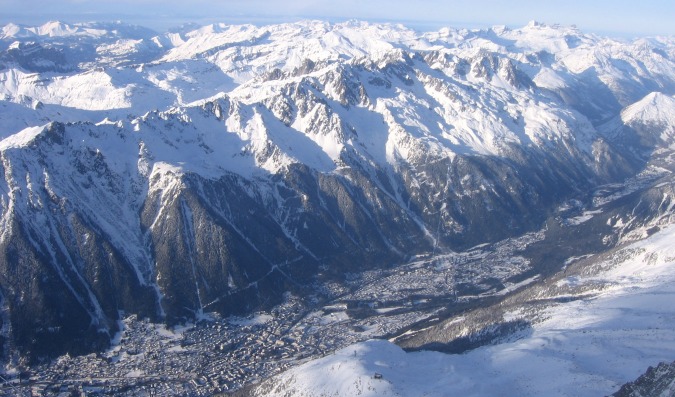 February
Europe
The ski season is in full swing in Europe by February and it is the perfect time for some off-piste skiing with the best mountain guides.
If you don't want to travel too far, the Alps offer the best slope variety and has something for everyone from big mountain skiing in La Grave to ski development instruction courses in Obergurgl in Austria. We can help organise a bespoke off-piste skiing holiday finding the best snow in Zermatt, La Grave, Austria, Chamonix & Klosters.
March
Alaska
Famous for its steep slopes and high glacier runs – this is an advanced skier's ultimate destination. What can be better than expansive, open alpine skiing, in the depths of Alaska?
Whether you want to mix your heli skiing adventure with a bit of resort skiing or want the exclusive remote lodge vibe – we've got you covered. Alaska is the place you go to really get your heart pumping!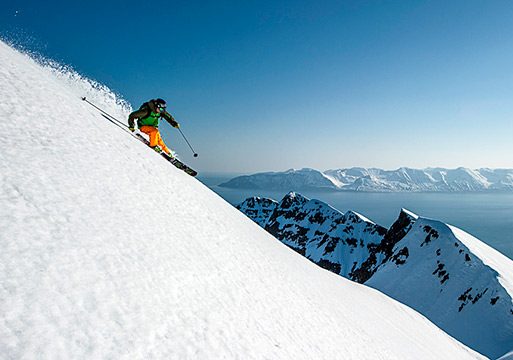 April
Iceland
Heli skiing in one of the top lodges in the world – could it sound any better? This is Deplar Farm, the ultimate destination. The time to go skiing in Iceland is from mid-March to May; so April in our opinion, April is the perfect time to go to Iceland, right in the middle of their season and still plenty of snow! There won't be a moment where you will be bored here – fit as many activities into your extremely long days, from fishing to dry suit swimming, snow catting to whale watching. If your helicopter is grounded for the day you won't be twiddling your thumbs! The lodge is situated in a remote part of Iceland in the Troll peninsular, we can guarantee some of the most stunning settings to be skiing in.
May
Sweden
Want to explore Europe's largest heli-skiing wilderness all day and night? Sweden is the place to visit.
With long days, Alpine runs and a skiing area the size of Austria you really can't beat a trip to Sweden. You will get the full Lapland experience, with accommodation in a cosy Alpine hotel. We organise fast, small group programmes, to fit in as much skiing as possible.
June – September
Chile
Just because it's summer in Europe, doesn't mean its summer everywhere in the world… In fact, it's a great time to head to South America and try heli skiing in Chile.
What an unforgettable experience – you will have the chance to ski in the famous Andes Mountains. There is 1 million acres of exclusive terrain for you to explore. Due to the height of the Andes, you are guaranteed light-dry snow.
October – November
If you really can't wait for the season to start, then we'd recommend heading to North American resorts in Utah and Colorado. Or something closer to home – before the Northern Hemisphere season kicks off – try the Snowdome, Chel-ski or Skiplex indoor slopes across the UK.
We're on hand to match you to the right trip for you, check out our heli ski and off piste powder skiing destinations and get in touch today with one of our heli ski specialists – or call the office number on +44 (0) 207 736 8191