Many thanks to Pure Powder & CMH guest Craig McCulloch for the following article on his CMH Heli Skiing trip in March 2013…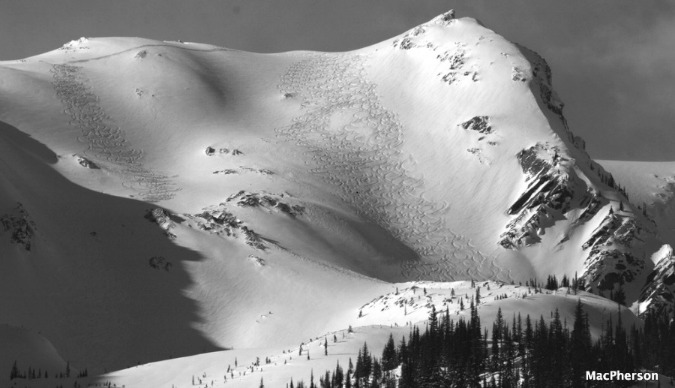 Skiing with Pure Powder's Canadian operator CMH Heli Skiing offers two very distinctive types of heli skiing. Most of us love the enjoyment of blue bird skies, no wind and heavenly high alpine skiing, but they and CMH are in the business of snow and on any given week there can be lots of heavy snow. There is therefore a mixture of High Alpine and Steep and Deep tree skiing. Some have a love/hate relationship with one or the other, but I love both and thought it best to expound the virtues of both for the benefit of those who have yet to try it. Below you'll find a bit about skiing the highly demanded High Alpine.
Heli Skiing the Heavenly High Alpine
We wake to the sound of the bell being rung by the house girls walking around the Bugaboos lodge. The first sets of rings are for stretch class, the second for breakfast. Malcolm and I rise from the blessing of deep sleep with the previous evening's joys and frivolities firmly implanted in memory by my aching head. We dress and walk down the stairs to the basement for the stretch class where people are already warming up with mats at their feet; 30 minutes of stretching and warm exercise gets your legs ready for the upcoming day of punishment.
We breakfast gazing out of the window at a bluebird day, waiting for Dave Cochrane, the Bugaboos lodge manager, to make his daily skiing announcement, normally an irony filled five minutes. Ting, ting on his glass of fresh orange juice. 'AWESOME, as you can see its going to be perfect with 6" of new snow, no wind and clear skies, we're all going to ski high. Let's go.'
The various groups check their flying order to ensure that they are ready at the heli pad for their first lift. Malcolm smiles as he tells me we are in Group 1. EPIC. First out.
We scramble around grabbing all our kit and head for the drying room to pick up our jackets, boots, beacons, radio etc. We assemble at the heli pad, where Jeff our heli ski guide for the day checks our beacons. We bundle our skis and huddle up as the heli arrives – loaded and locked in, we have a 30 minute ride to the Bugaboos spires and a run called 'Pearl'.
As the heli lifts off leaving us in silence, we take a deep breath. The mountain vista is off the scale of beauty; clear views of endless mountain landscape. Yee ha!
We track across a plateau with a shoulder drop off, and dive down following Jeff's tracks. We're all yelping and grinning ear to ear; the headcam is running and catches the sweet lines and billowing snow coming off  Malcolm's and Enrique's skis as they shred turns in front of me. The first skiing pitch really tests the legs, (ooh they need to warm up). Breakfast is still bouncing around in time to my turns. I'm glad to see Jeff stop and regroup so we can catch our breath, before he takes the lead on the next endless valley pitch.  My ears are screaming cold, but my heart is bursting with joy as my legs swing turn after turn in bottomless powder.
It's an amazing feeling turning down high Alpine ski runs, with the whole mountain vista stretched in front of you and not another soul to be seen. Your legs go into auto pilot and your eyes scan the peaks, as you drop turn and after turn in Pure Powder.  This is what heli skiing the heavenly high Alpine is all about!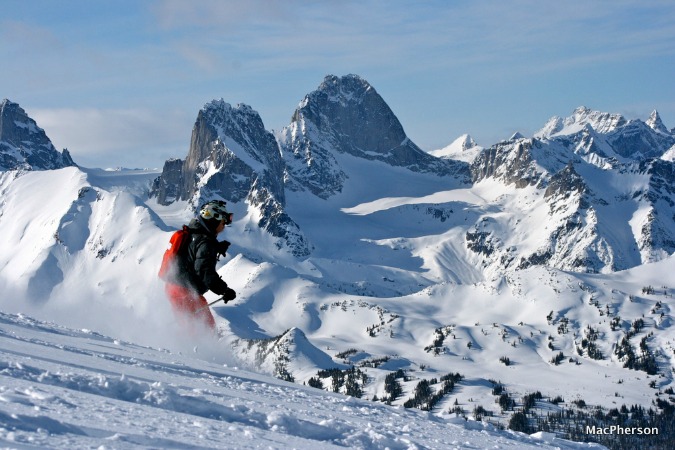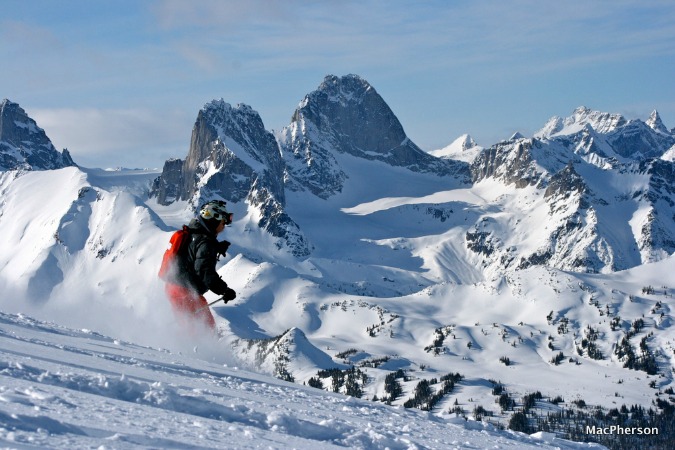 Read Part 1 of Craig's CMH Heli Skiing experience A Day in the Life of a Heli Skier: Part I – Heli Skiing Prep
If Craig's experience calls your name as it once did his, call us on +44 (0) 207 736 8191 or email us for heli skiing advice and planning.
Photos courtesy of CMH Heli Ski Guide / Photographer Geoff MacPherson.