Last season GoPro organised a Winter Athlete Camp for the world's best skiers and snowboarders to head on a heli skiing adventure to CMH's Galena Lodge – a final hurrah to the 2014-2015 ski season!
Here are some of the highlights from April's trip:-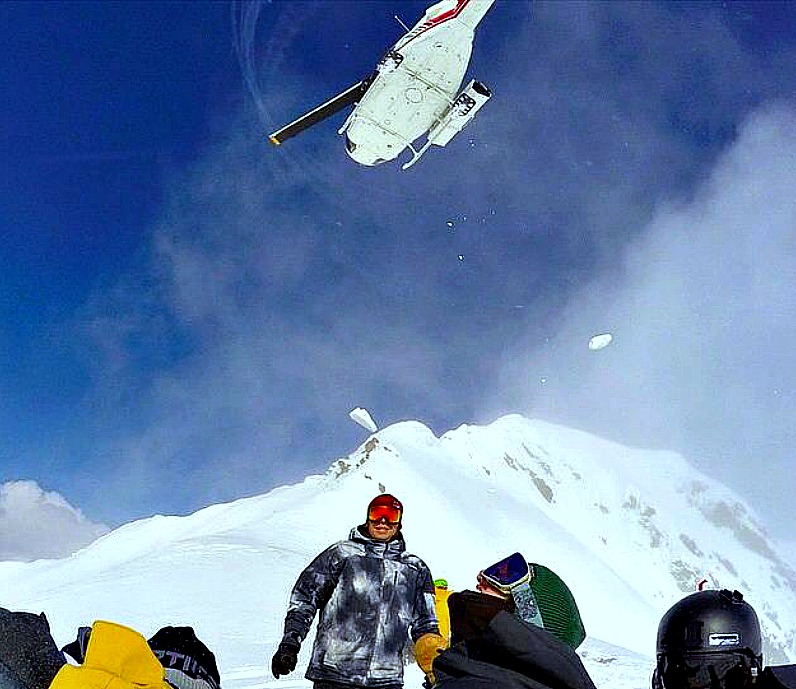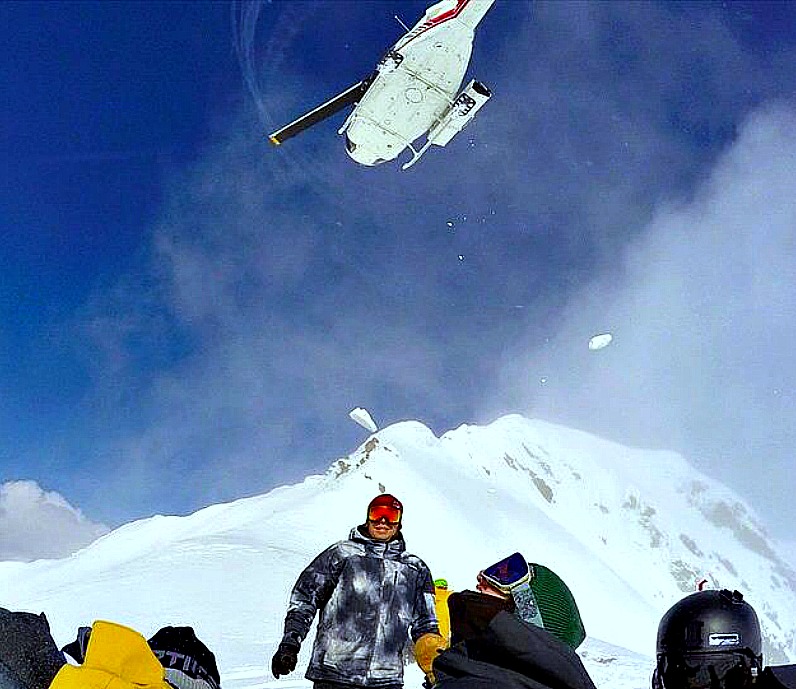 Photo credit:   CHRIS BENCHETLER
Chris' earliest skiing memory seems to have clearly defined his future. He remembers tumbling down Monument (a run from the top of Mammoth Mountain) in a red one-piece and crying when he reached the bottom. His dad made him get up and ski it again!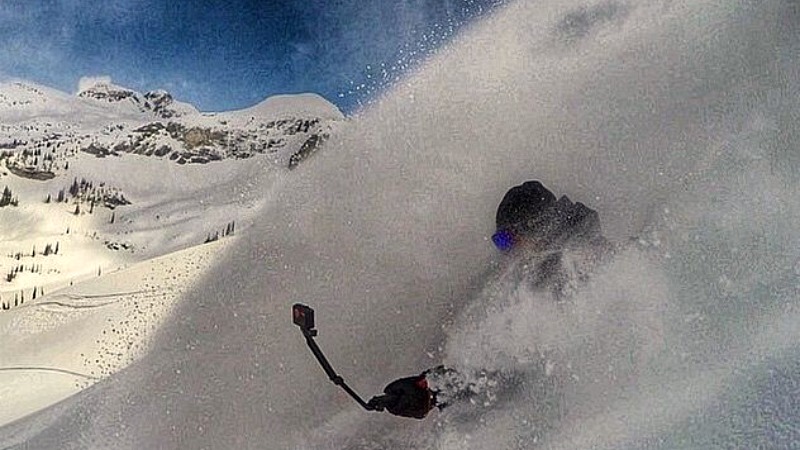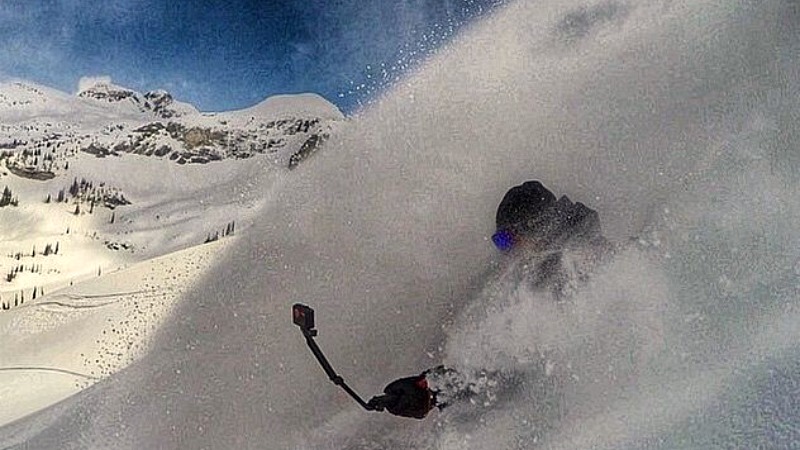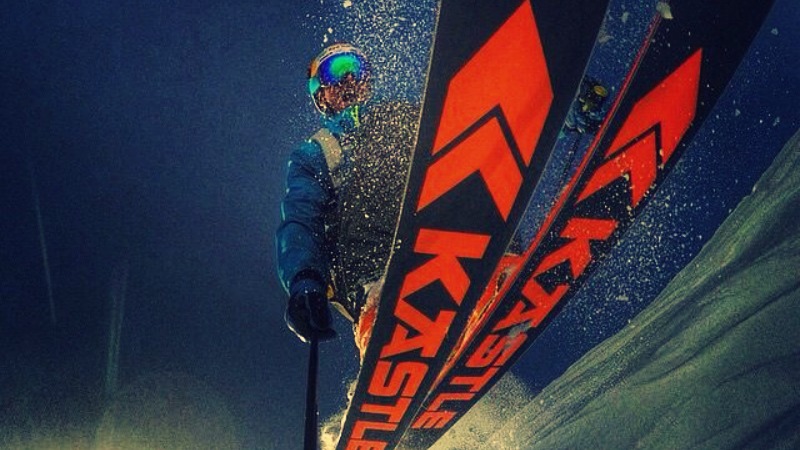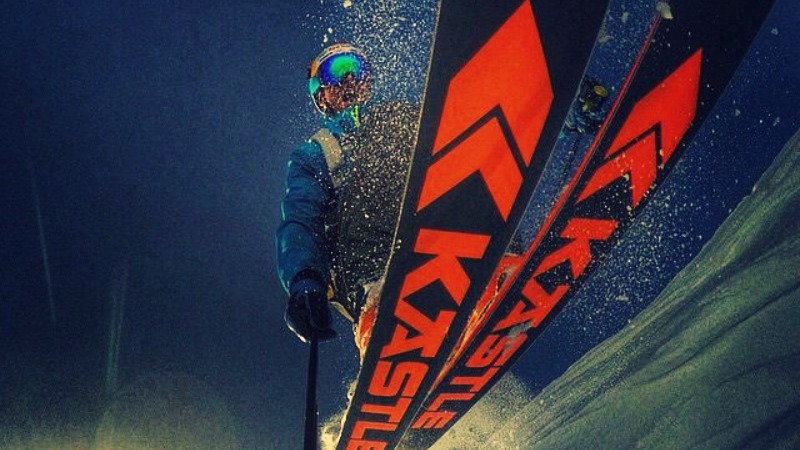 Photo credit:   CHRIS DAVENPORT
Two-time World Champion skier, Chris Davenport, is considered one of the world's most accomplished big-mountain skiers and mountaineers. He has been called "one of North America's top 25 skiers by Skiing Magazine".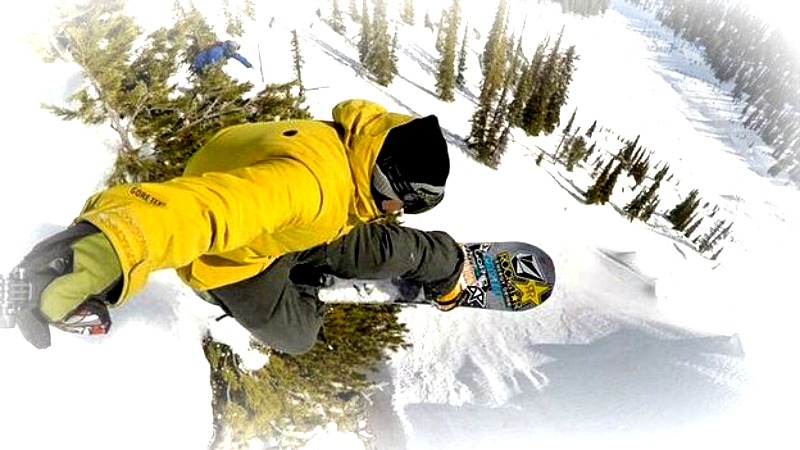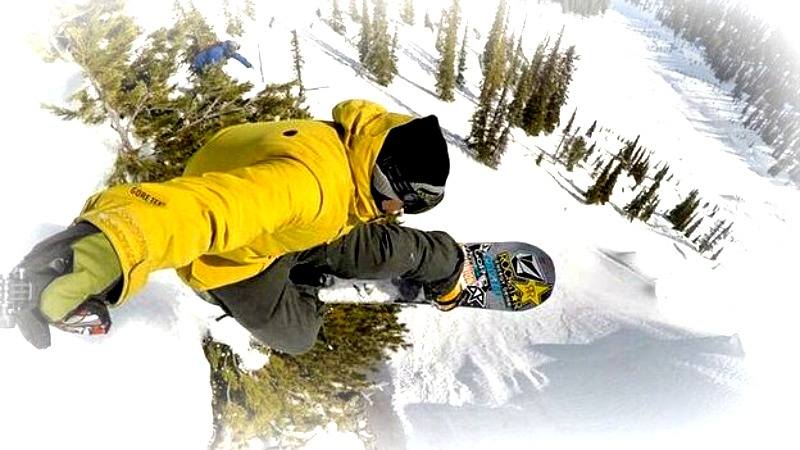 Photo credit:  DAN BRISSE
Dan Brisse is famous for taking urban snowboarding to the next level and his Go-Big or Go-Home approach.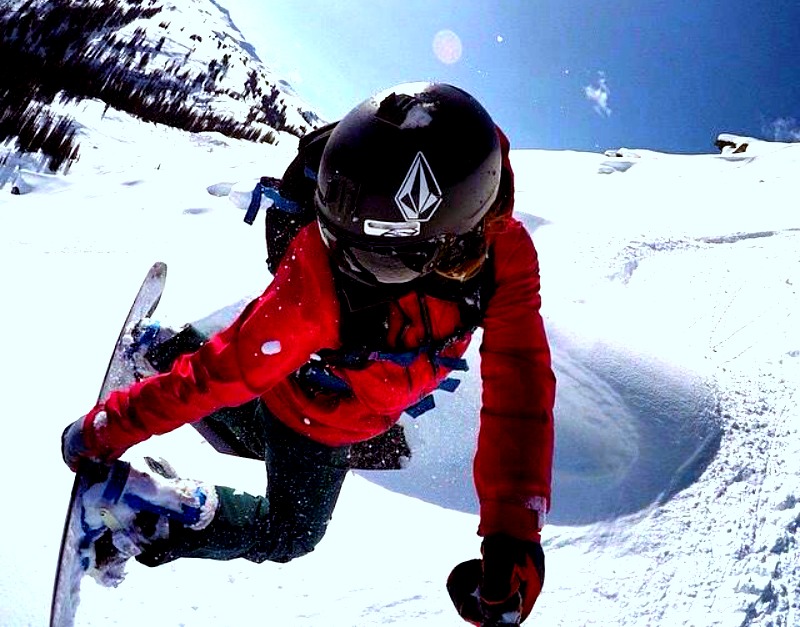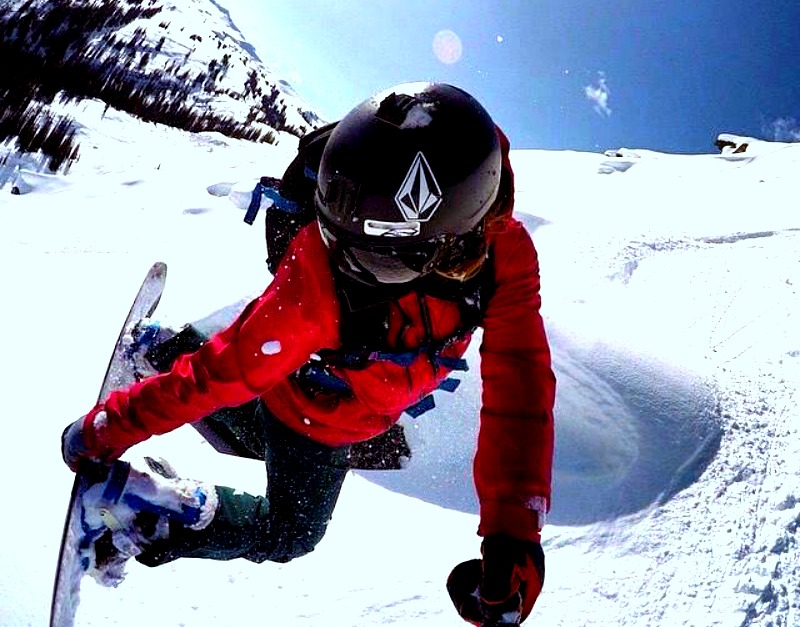 Photo credit:   ELENA HIGHT
Two time Olympic snowboarder, Elena Hight, has medaled at four Winter X Games, and was the 2012 US Open Champion.  Elena was born on the Hawaiian island of Kauai so naturally she could almost surfboard before she could walk.  When her family moved to the mountains she quickly learned to snowboard.  It is now her way of life, from the age of 13 she became the first female to land a 900 in competition.  Today as a 24 year old, she holds the record for becoming the first ever snowboarder to land a double backside alley-oop rodeo (Winter X Games Superpipe, 2013).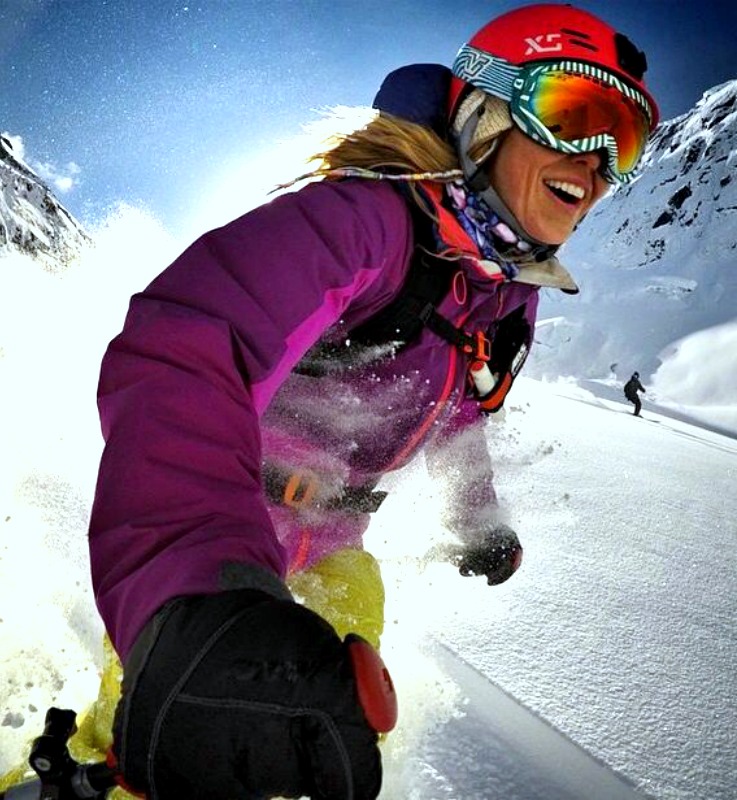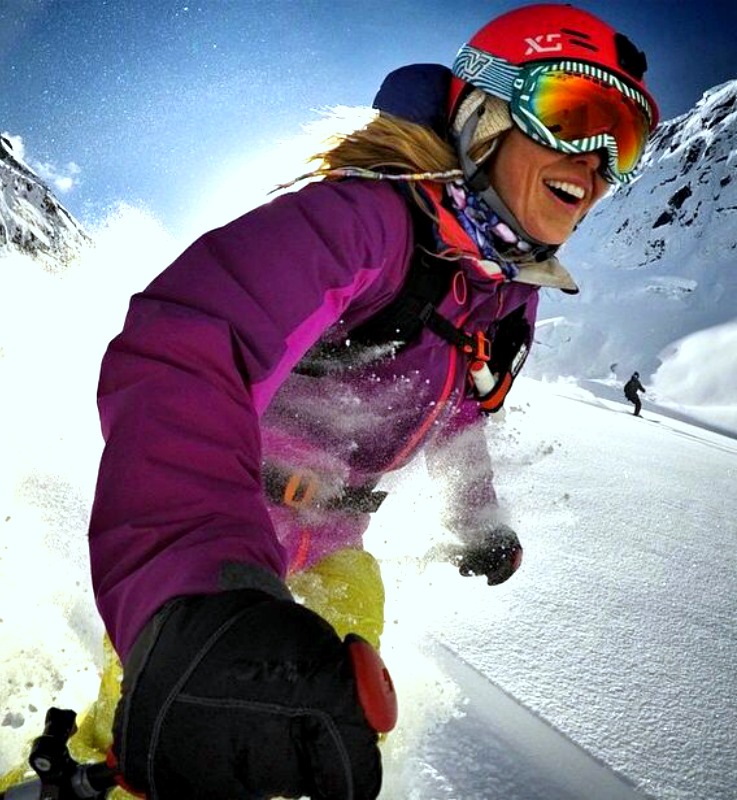 Photo credit:   LYNSEY DYER
Lynsey Dyer is an American freestyle skier and big mountain skier.  One of her main passions is encouraging girls and women to participate in outdoor sports.  She was the first ever female to be on the front cover or Freeskier Magazine and has several free skiing awards to her name, including Skier on the Year by Powder Magazine.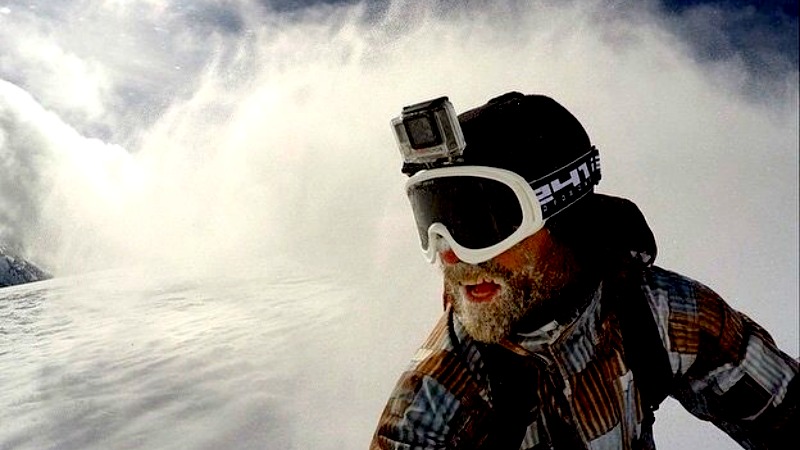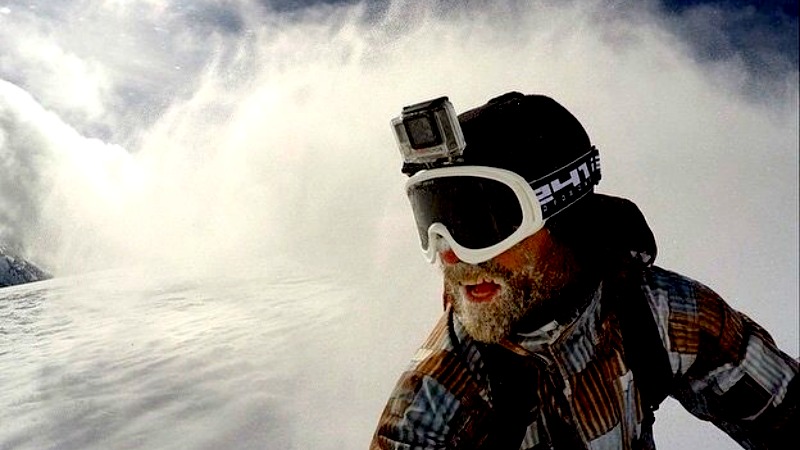 Photo credit:   MIKE BASICH
Pro-snowboarder, Mike Basich, now lives in his hand-built isolated cottage with no electricity or indoor plumbing in the Sierra Nevada mountains in California.  Ideal for him because he has 40 acres of slopes with no one else in sight!   He now has his own sanctuary complete with a hot tub and a chairlift that he made from scratch with a little help from his friends.  Basich stopped participating in competitions around 15 years ago and now spends most of his time taking pictures.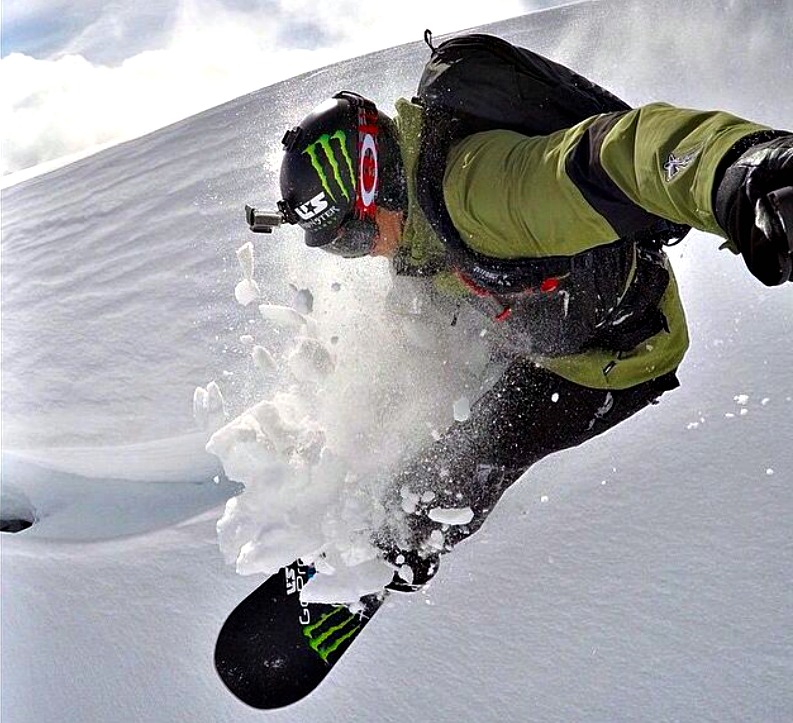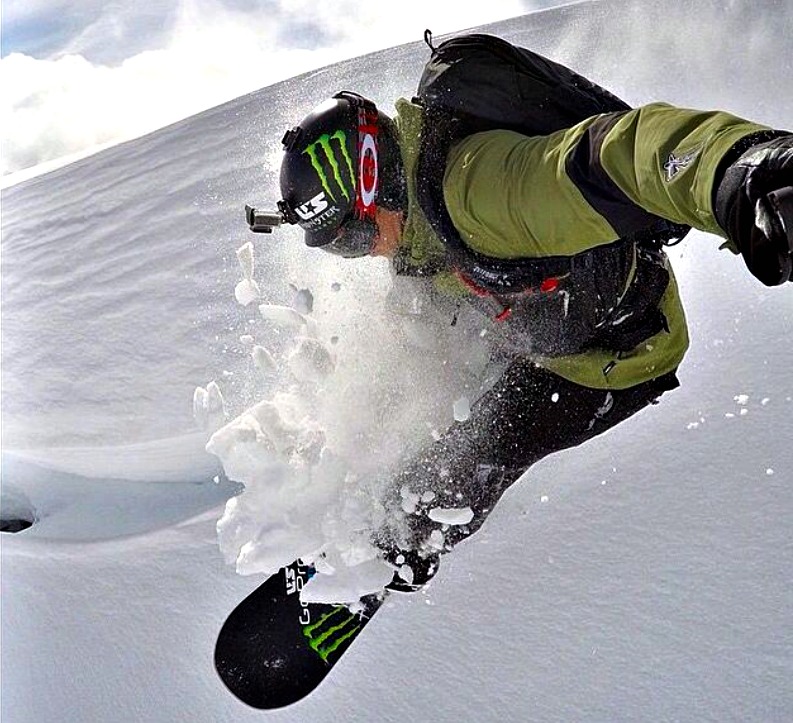 Photo credit:    NATE HOLLAND
Seven X Games gold medalist, Nate Holland, developed a taste for adventure at a young age, and that need to live on the edge has fueled him throughout his career.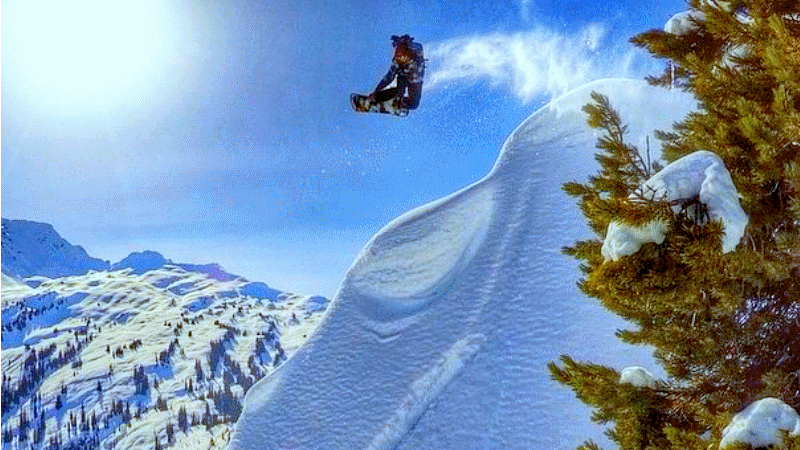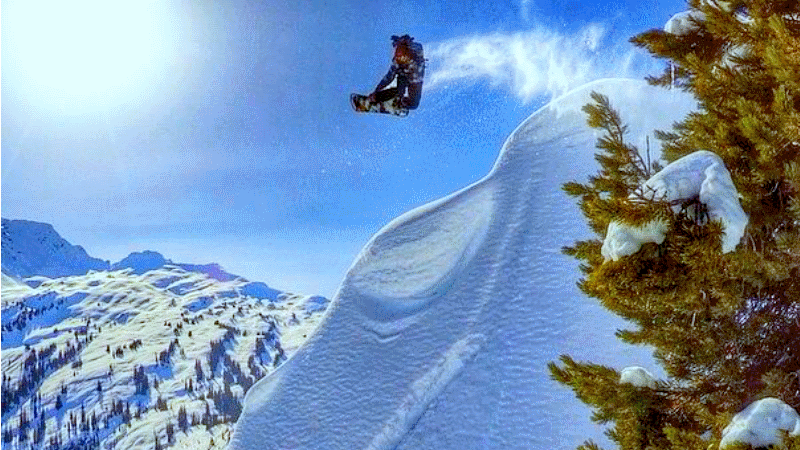 Photo credit:   TRAVIS RICE
Number 13 on Snowboader magazine's list of the top 20 most influential snowboarders of the last 20 years.  This 33 year old features in more than twenty snowboarding films and this year features in the Red Bull 'The Fourth Phase'.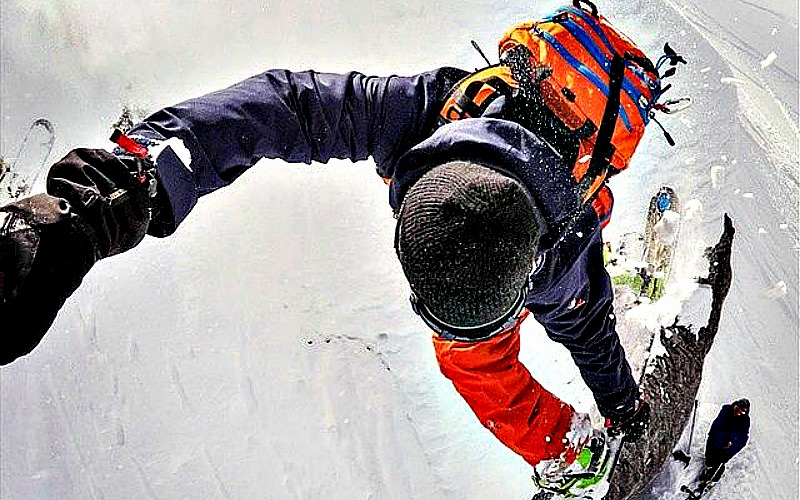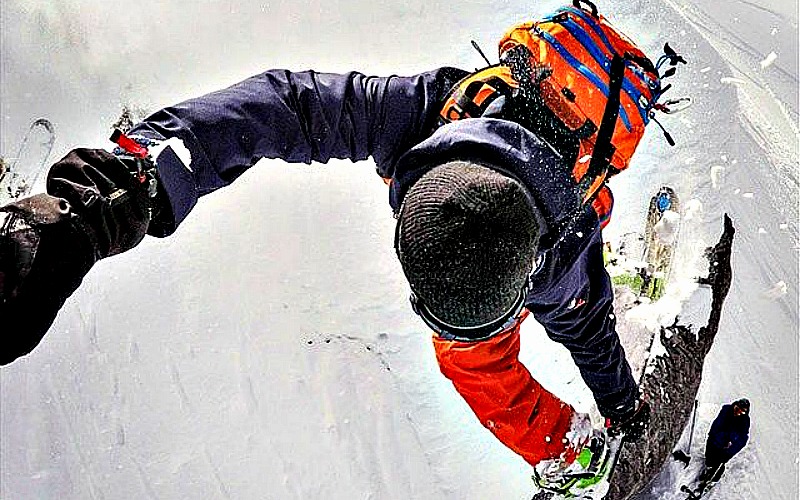 Photo credit:   XAVIER DE LA RUE
Xavier is an explorer which a passion for powder.  He is considered as one of the greatest freeriders and has won the Freeride World Tour three times in a row.  He started competing in bordercross in 1993 but nowadays he can be found chasing the pow.
Next time you head to Canada, invest in a GoPro and edit your perfect ski film.  Send it in – we'd love to see it!
If you're looking for a family or solo trip heli skiing in Canada, get in touch with the heli ski experts at Pure Powder!