November seems to come round each year with surprising speed (hopes for an Indian Summer faded like the wet fish our Summer became) and Winter has firmly taken hold. Suddenly a return to the mountains doesn't seem so far away…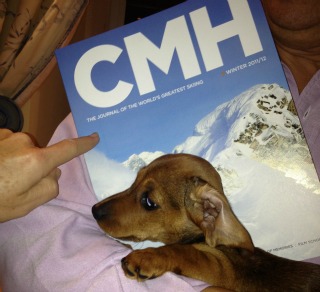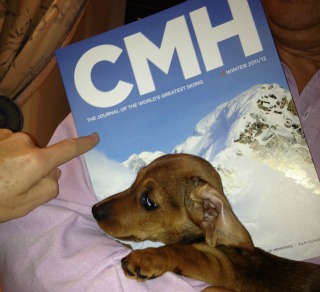 This year, we expanded our UK heli ski tour and had two CMH guides over from Canada to help answer questions on all things heli skiing. Craig McGee and Lindsay Andersen both skied in Warren Miller's 'Wintervention' showcasing the delights of CMH's British Columbia terrain. Craig is also the VP of the Association of Canadian Mountain Guides so is well placed to discuss CMH's safety programme.
As the UK's only heli ski tour, we had a fantastic array of over 350 people who we met along the way. First stop was Dorset where we co-hosted an evening with Kandahar Ski Club – this was a great success and we were delighted to also welcome some of our guests who have skied with CMH before. We also picked up our first canine supporter!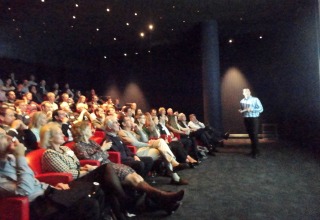 We had two evenings in London this year – first stop was Shoreditch House, a handy stop-off for those in the City looking for a little ski indulgence on a soggy November evening. Our second London evening welcomes over 100 guests to Firmdale's Soho Hotel and a great chance to showcase the new CMH move in their cinema. A pair of K2 skis were won on the night by Jeremy B (the last skis he bought were 205's so definitely time for a change!).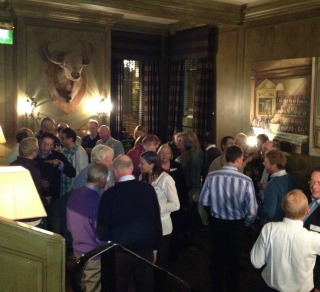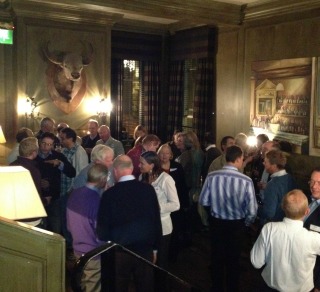 We also visited Manchester, Edinburgh and Hampshire. We were overwhelmed by the amount of guests who turned up to the fantastic Hotel du Vin venue in Winchester. It was great to visit Manchester and Edinburgh as well – a big thanks to their Ski Clubs for their continued support and the Alderley Edge Hotel.
Here were some interesting facts about CMH Heli Skiing that came out along the way…
> CMH are the largest employer of mountain guides in the world (160 if you're wondering)
>17 years: The average years of experience of guides working for CMH
> CMH's #1 priority is safety. CMH are unique in the industry having a dedicated snow safety guide in each area but also spend approximately 2 horus every day discussing snow stability. This information is then used by the Canadian Avalanche Association to assess avalanche conditions.
> CMH's exclusive tenure is 7X the size of Les Trois Vallées
> CMH are the only heli ski operator to be owned by their helicopter company, Alpine, meaning that each lodge has a back-up safety helicopter that can arrive within minutes
It was a great treat to be able to give away goodies each night (ski bags and vouchers galore) and a huge thanks for the continued support of Ellis Brigham, K2, Arc'teryx, and Putney Chiropractic. Well done to Cleeves for winning the Arc'teryx jacket of his choice and John who won the K2 skis.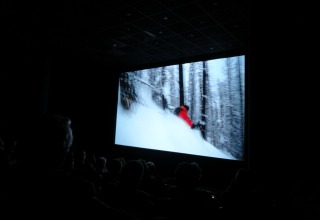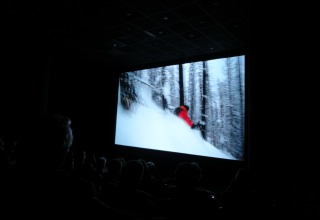 We will be back again in 2013 so do let us know if you would like us to come and visit you!
Happy skiing and safe winter to you all.
Craig McLean from Putney Chiropractic Centre, London, has extended his offer of a pre trip physical assessment to ensure you get the most from your ski holiday. You only pay £25 for the initial consultation (normally £125) if you mention Pure Powder when calling 0208 775 6144. Offer valid till 31/1/2013. More information of what's involved at http://www.putneychiroppractic.co.uk/sport/winter-sports/