So you've hung up your skis for another Season? How depressing. To avoid SKIAD (that's Seasonal Affective Disorder for ski enthusiasts), is to venture further afield which is why we offer Summer ski adventures in Chile with Powder South. I'm sure you're tempted already but if not, here are our 5 reasons to don your ski boots and book that flight to Santiago immediately.
1) Powder South Heli Ski Guides are South America's premier helicopter ski operation, located in the heart of the Chilean Central Andes. From their 30 years of experience skiing the Andes Mountains, Powder South have now run 8 Seasons of successful operation bringing world-class standards to skiers and snowboarders around the world. The location means a maritime snow pack which is dry due to the high altitude and synonymous with world-class champagne powder.
2) Choose a trip length that suits you, be it a week long or a 3 day package exploring the best heli skiing in South America. All valleys and locations can be easily accessed from Lodge Andino giving you the chance to explore a huge variety of terrain. Prices start from €5,150 per person for 3 days of heli skiing up to €7,150 for 7 days. Prices include your stay at the lodge (including all your meals), transport (excluding airport drop-off) and safety equipment. Oh, and the best powder skis to maximise the fun!
3) Stay at a luxurious, traditional, Chilean mountain lodge. Lodge Andino (or 'El Ingenio') boasts an outdoor hot tub, swimming pool, masseuse and gourmet food. Full of character, your accommodation is only 5 minutes flight from South America's best heli skiing! Meals may be served outside round the fire and expect the best in Chilean hospitality. You can also add to your trip with a local horseback ride, a wine tour and just enjoying the local village to soak up the Chilean lifestyle.
4) You'll ski with the best guides in the business. Powder South's heli ski guides are UIAGM/IFMGA Internationally Certified Mountain Guides and have many years of experience in the heli-ski industry worldwide. Powder South was founded by Rodrigo Mujica and Joaquin Oyarzun (a former Olympic skier) and were born and raised in Chile. Pure Powder are proud that our experiences are led by guests we have a long history with: Anjan Truffer skis with our guests in Chile, Canada and Zermatt. Stefan Palm skis with our guests in Chile, Sweden and La Grave. These are some international jet-setters!
5) Safety is paramount. As it should be in all heli ski operations, however Powder South's safety record is impeccable. Using the best guides and helicopter pilots, they also have a fulltime helicopter mechanic on site performing maintenance/mechanical checks twice a day. Details snow forecasts, daily guides meetings and ABS packs make this experience as safe as you can get skiing in the wilderness. Transceivers, shovels, probes and a mobile rescue cache are provided as standard along with helicopter training.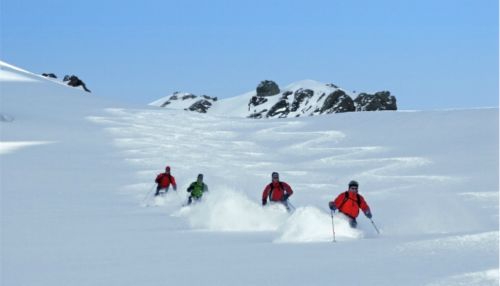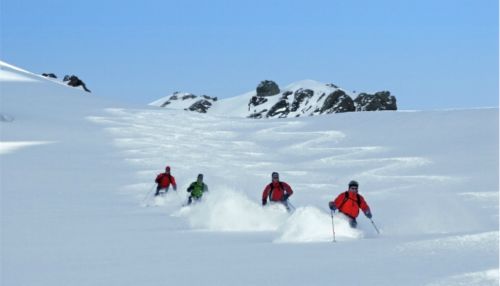 There is still some availability left on Powder South's trips in July and August but you'd better be quick! Please contact the heli skiing experts at Pure Powder to find out more about booking your Chilean ski adventure.