This was posted by Topher Donohue for CMH in February 2011
Last summer, on the Bugaboos helipad, Topher met a family of 10 from Toronto representing four generations on their way to share a CMH Summer Adventure. The youngest, Cooper, was not quite two years old, and the oldest, Helen, was 90 years old. Afterwards, Topher tracked down three women from the family to find out how the trip went for everyone. Helen Pattison, Barbara Hepburn, and Sarah Hepburn-Smith all took time to share the experience of having a family adventure with four generations: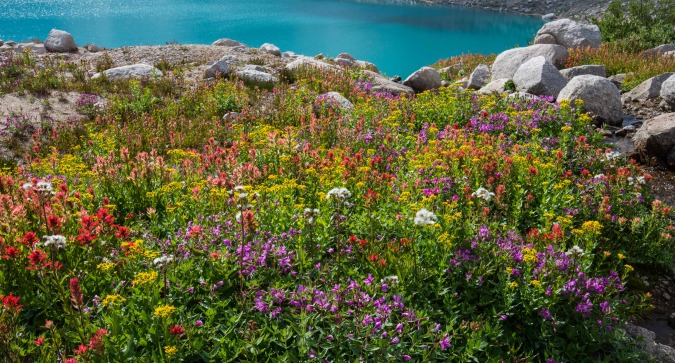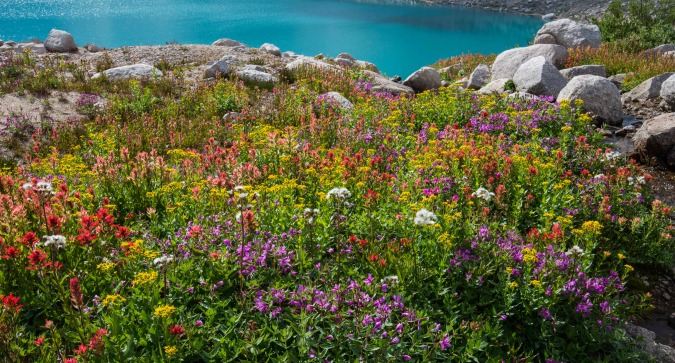 TD: What made you decide to go to the Bugaboos?
Barbara: My husband and I were looking for a special way to celebrate my 60th birthday. I didn't want a big party – what I really wanted to do was something special with my family; my husband, three daughters, three sons-in-laws, 3 grandchildren and my mother. My husband and I love hiking, so we all decided that we would like to go hiking to celebrate.
But what kind of hike can you do with three children and a 90-year-old? So I went to my computer and started to "google" and the CMH Family Adventure came up! It seemed perfect…an adventure we could all share.
TD: Can you tell me about the most unexpected part of the experience?
Barbara: The sheer thrill of riding in a helicopter over some of the most spectacular scenery in the world, as well as the comfort and beauty of the lodge. The accommodation was better than I thought it would be.
Helen: The wonderful staff took me to the top of a mountain for a picnic lunch. It was so enjoyable to see the hikers go by and sit and enjoy the scenery. They even thought of bringing lawn chairs for us to sit on!
Sarah: There are two things that were unexpected.
> First, I knew that I would enjoy the hiking but I had no idea what a high it would be. I felt as if I was on top of the world and that I could conquer anything. It's been a motivator since I've been home to capture that feeling in everyday life and remember how good I felt.
> The second unexpected part of the trip was the overwhelming feeling when I watched my two older kids take part in the kids program. It was as though they grew up before my eyes. The first full day of hiking we were on the helicopter departure just ahead of the kids group so they waved us off as we took off in the air – I was overcome with emotion at the idea of leaving two of my babies behind to go off on their own adventure. I had the same feeling again on our last day of hiking when we saw their helicopter land and watched all the kids get out with their guides and start off on their hike.  They did it themselves and loved every minute of it.
TD: What was the highlight of the experience for you?
Barbara: There were so many…
> Having my whole family share such a special experience with me- seeing everyone's faces on that first helicopter ride is an image that will stay with me for a long time!
> The opportunity to talk and walk with each family member.
> The beauty and the majesty of the mountains…what a privilege.
> Bum sliding, boot skiing, seeing and learning about the mountain flowers.
> Helicopter rides and sitting in the front seat!
> Friendly, knowledgeable guides and staff.
> Great food.
Wonderful kids program that kept the 5-year-old grandchildren busy and happy thus making their parents and grandparents happy!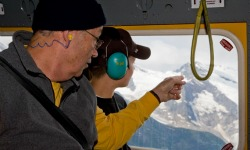 Helen:
> Being with all my family in such a beautiful place.
> Seeing the full moon rise over the Bugaboo spires and stream into my room.
> The wonderful people who work at CMH
> The great food
TD: Of all your family trips together, how does this one compare?
Barbara: This was a trip of a lifetime!
Helen: At the top of the list!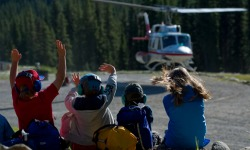 Sarah: We have been very fortunate to take some great trips together but this was the best one hands down. What made it so special is that there weren't any distractions. We weren't in a city or town where the group could break up and do their own thing at times. It made a huge difference in the amount of time we spent together.
Feeling inspired? If you want to take your family on the Summer Adventure to beat them all, then please contact us here at Pure Powder for details of CMH's Heli hiking trips taking place this Summer.