There's been a fantastic start to the ski season in Europe this year and the UK has been hit with it's own snow storms over the last few days.   To help you out with driving in snowy conditions Pure Powder have teamed up with the RAC, the leading suppliers of car breakdown cover, to offer a guide which should make your journey less stressful, whether you're running the gauntlet of strange regulations and dangerous conditions abroad, driving locally in a resort or trying to get around here in the UK!
They're also offering one lucky winner a winter driving kit to make sure you're well prepared. We are running this competition on the Pure Powder Facebook page so please visit our page to to find out more.
1. Check the Rules
This is absolutely key – you don't want your leisurely drive to the Alps interrupted by flashing lights in the rear view mirror and a hefty fine from a grumpy policeman. There are various different regulations you have to abide by depending on the country you're travelling in – we've listed some of the biggest ones to remember here but make sure you check the rules for each country you're visiting. Take a look at the RAC's country guides for more info.
Europe:
* Head light converters – if you're taking your left hand drive car you need these stickers to adjust the head lamps.
* You'll need to take a reflective warning triangle and a reflective jacket. Keep the jacket within reach while you are in the driver's seat as certain countries will fine you if it is not.
* A GB sticker on the back of your car is recommended although in certain countries (inc. France & Italy) it is not compulsory if you have 'Euro-plates' i.e. number plates with a circle of 12 stars on a blue background
* It is a legal requirement to have a set of snow chains when driving in mountainous areas in many European countries.
France:
* It became illegal to drive in France without a breathalyser mid-summer last year but the French government allowed a period of grace before they enforce it. That period expires at the start of March; if you are caught without one you are liable to a €11 fine.
If you need any of these items you can find them all at the RAC Shop.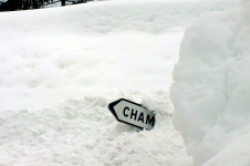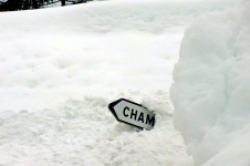 2. Be Prepared
Running these simple checks on your car could be the difference between a safe journey up the mountain and a long wait in the cold.
* Car Battery – Batteries are liable to go flat during cold weather so be sure to check yours regularly.
* Coolant & Screenwash – Top both of these up before setting off. Make sure the coolant contains sufficient antifreeze and that the screenwash is at the right concentration for cold conditions.
* Tyres – In snowy conditions, sufficient tread depth is even more vital. Make sure your tyres have plenty of tread (we recommend at least 3mm). Include a set of snow chains as it is a legal requirement.
Mountainous, winter conditions mean you can be sure you won't suffer some sort of incident. If you were to breakdown at the side of the road you will make it a lot more bearable by keeping these items in your car:
* Ice scraper and de-icer
* Torch and spare batteries – or a wind-up torch
* Warm clothes and blankets – for you and all passengers
* Reflective vest or jacket
* Boots with grip
* First aid kit
* Jump start cables
* Food and a warm drink in a thermos
* Shovel
* Reflective warning sign
* Road atlas
* Sunglasses – the glare off the snow can be dazzling
* In-car mobile phone charger
Some of these items are in fact mandatory in many European countries so be sure to check the rules for each place you visit (see above).
3. Adjust Your Driving Style
Even if you consider yourself to be a very safe driver, winter conditions can be very treacherous so be sure to bare these tips in mind when on the road.
* It's important to accelerate gently, use low revs and change up to a higher gear as quickly as possible. You may need to move off in second gear as this will help reduce wheel slip
* You may need to leave as much as 10 times the normal recommended gap between you and the car in front
* If you do encounter a skid, steer into it – for example, if the rear of the car is sliding to the right, steer to the right. Do not take your hands off the steering wheel or stamp your foot on the brakes
* If the road has not been gritted, be wary of driving in the wheeltracks or other vehicles as compressed snow is likely to be more icy than fresh snow
* Controls such as the brakes, as well as the steering, accelerator and even gear changing should be operated smoothly and slowly
* Sunglasses can help to reduce the glare of low winter sun on the snow
* Keep your speed down and allow more time to stop and steer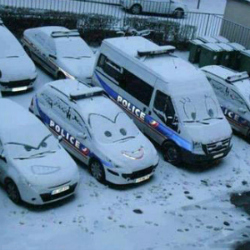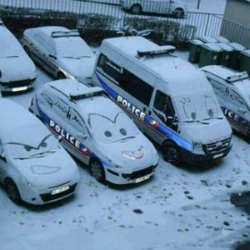 The RAC have given Pure Powder blog readers a competition prize that would help out any snowy driving conditions. Including a Winter Driving Kit, folding snow shovel and a set of Rud snow shoe chains. You can enter by commenting on the blog or RT our RAC Competition tweet. A winner will be announced on Friday 1 February 2013