Embarking on a heli skiing trip for the first time can be daunting and so we wanted to highlight some options specifically geared towards first time heli skiers.
If you are a strong piste skier, have a decent level of fitness and are keen to start skiing in the powder then heli skiing could be your best next step!   (To see what heli skiing is all about visit our What is Heli Skiing page).
Rather than jumping straight into the deep end here are two options perfectly suited to first timers:-
Beginner Heli Skiing at the Bugaboos Lodge in Canada
The Bugaboos is CMH Heli Skiing's original lodge and the perfect location to start your heli skiing journey.   As the inventors of heli skiing, CMH has perfected the art of heli skiing over the course of the last 50+ years and have understood the importance of providing introduction programmes for powder skiing first timers.  These unique trips are specifically designed for guests looking to learn the fundamentals of skiing in deep snow in a relaxed environment.
You would be heli skiing in a group of 10 like-minded guests and accompanied by two mountain guides.  During each day, you will receive coaching tips from the guides who will film you and provide some video analysis.  As you progress through the trip your confidence will grow and you will be exposed to more challenging terrain – with the guides on hand every step of the way.
For more info visit our Bugaboos First Time Heli Skier trip page.
Warren Smith Heli Ski Camp in Canada
The highly regarded Warren Smith Ski Academy offers a fantastic programme in collaboration with CMH Heli Skiing.  Combining two days of resort skiing with 5 days of heli skiing and accompanied by a Warren Smith coach the whole time, the trip is the perfect way to rapidly improve your powder skiing technique.
You'll be skiing in groups of 10 guests with a dedicated Warren Smith coach assigned to each group which will be arranged by ability.  The first two days will include intensive coaching, drills and video analysis which will give you all the tools needed to tackle the next five days of heli skiing!  What we like about these trips are that the range of groups means that first timers as well and experienced heli skiers can be accommodated on the same trip.
For more info visit the Warren Smith Heli Camp trip page.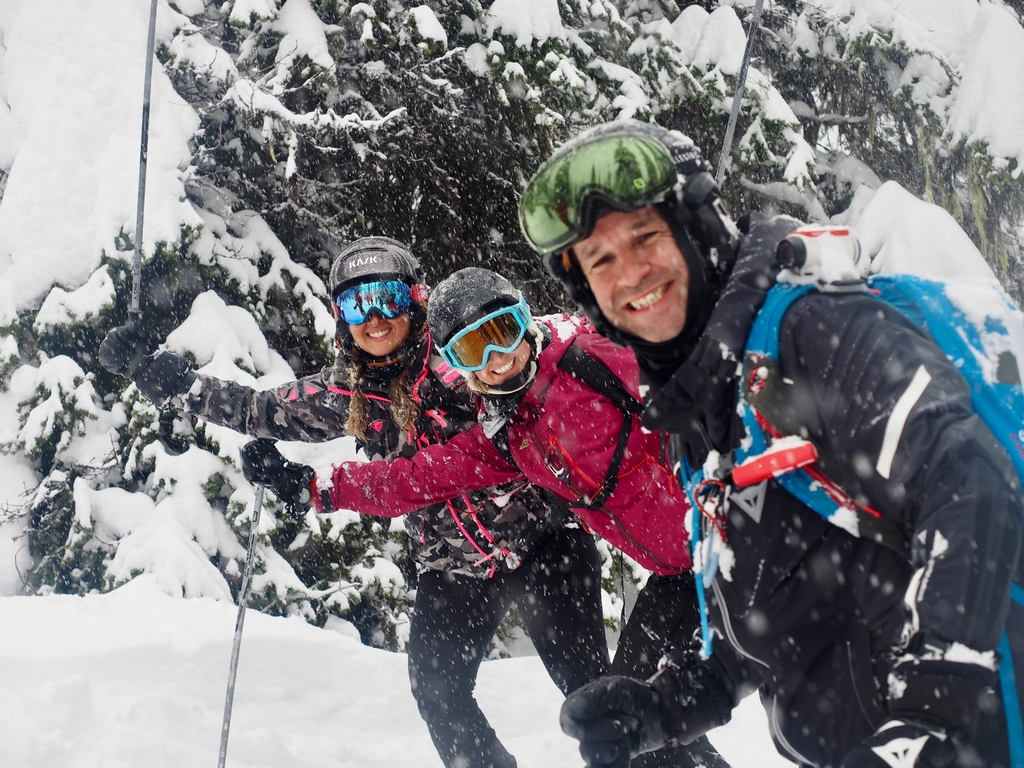 If you'd like any more info about our first time heli ski experiences do get in touch.  Or, if you feel like you aren't quite ready for your first heli skiing adventure, check out Pure Powder's Heli Skiing training camps in Austria.