The Telegraph listed their Top Ten Ski Resorts in Canada, among them was some of our favourites for pre-heli ski warm up.  They are great destinations to try out that famous Canadian powder before you embark on your heli skiing adventure with CMH.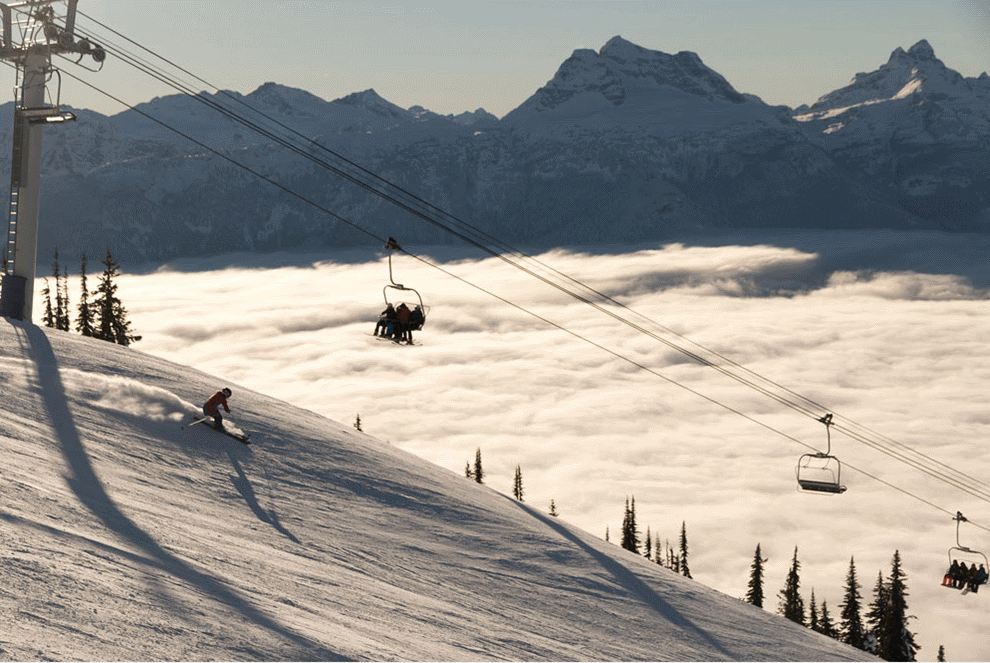 Revelstoke is a small town but is the perfect place for a warm up prior to your heli skiing trip to either Galena, the Gothics, Revelstoke, the Monashees or Kootenay.
Based in the Columbia mountain range, it is the perfect place if you want to have a full powder ski experience, as it gets dry snow, which is the best for powder skiing. With up to 12m of snow a year and 500,000 acres of terrain it the ideal place for warming up those ski-legs. You can also take a shot at the most vertical slope in North America at 1,713m.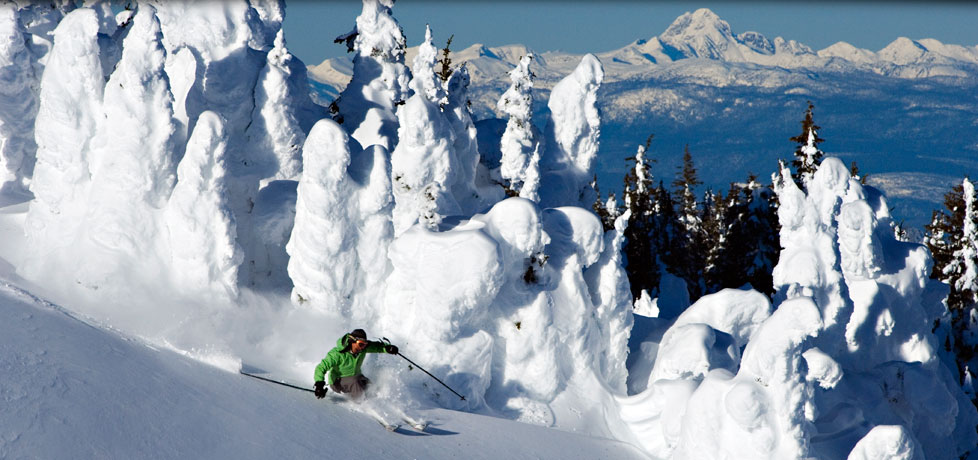 Sun Peaks is a quaint ski-in/ski-out village with 4,270 acres of terrain to ski, making it the second largest ski area in Canada.  Like Revelstoke, it is situated in the British Columbia mountains, when it dumps it spits out champagne powder – the best for powder skiing as it is very light and dry. With lots of varied terrain it the perfect spot to get warmed up for your heli-skiing trip to the Cariboos.
This vibrant, lively and stunning town is a tourist haven in both the summer and the winter.  In winter it is known for its skiing – the Ski Big3. – giving you access to three ski areas. There is Mt. Norquay which is only a couple of minutes away, Banff Sunshine which is 20 mins by shuttle and has over 3,358 acres of terrain to ski and Lake Louise which is 30-minutes away by car. It is a great place if you're looking for somewhere with a bit more atmosphere for your pre-heli ski warm up, as it has over 100 bars and restaurants to indulge in.  Banff is the ideal place to warm up if your joining CMH at either the Adamants, the Monashees, Bobbie Burns or the Bugaboos.
This little hamlet (also part of Banff's Ski Big 3) is one of our favourite resorts for warming up.  It is known for its striking scenery – and it's quiet slopes.  The slopes are within 6 mins drive from the town, so it is the best place to get as much skiing in as possible, especially if you only have a couple of days of warm up. The ultimate place to stay in Lake Louise is The Post Hotel, one of the world's top 10 most beautiful ski lodges.  You should consider Lake Louise as a warm up resort if you are heli skiing with CMH at either the Adamants, the Monashees, Bobbie Burns or the Bugaboos.
If you want more information on other Top Resorts to Ski in Canada, then you can find read it here.
If you want any more information on your Canada warm up, then contact the heli skiing experts at Pure Powder.