Part two of my insider guide to ski touring covers the all-important kit required. If you missed Part 1 you can check it out here:  Insider Guide to Ski Touring; Ski Tour Varieties
My very first ski touring trip of 4 days I got extremely over excited and packed everything and anything I might need at any point over the four days.  Our guide picked it up and laughed – and then laughed even harder when he went through what I had put in there! I was furious at the time but of course he was absolutely right and I very quickly learnt that after 7 hours of steep uphill that second book and third pack of cards would have been more weight than I could handle.
I don't think that my experience is unique and so I wanted to share some of my top tips for what essential equipment to pack on your ski touring adventure.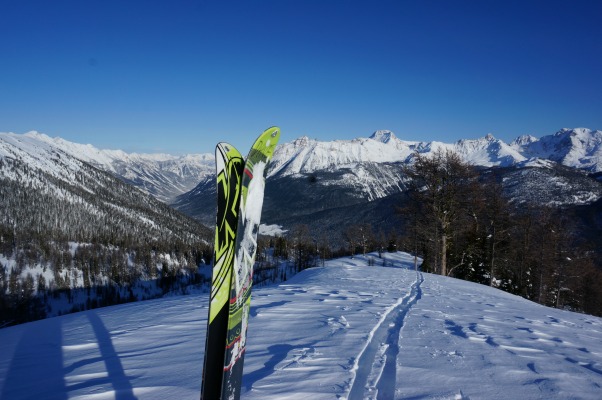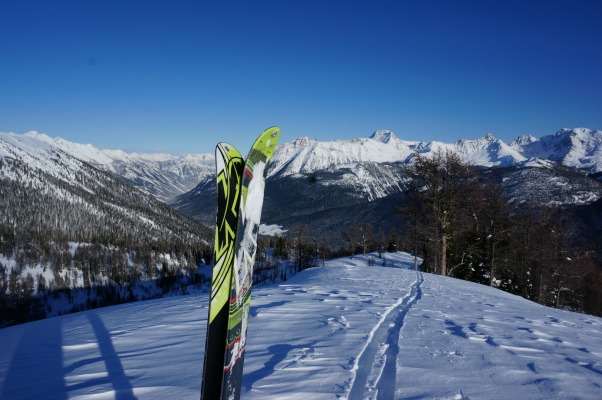 Skis
As with most things when it comes to touring weight is an essential consideration and this is especially true for your choice of touring ski.  Given that you'll be pushing your skis uphill for hours on end – or hiking up a steep couloir with them on your back – you will be thankful you wend for a light pair.  At the same time there will be skiing in tricky conditions; crud even and side-slipping across the mountain side in the early morning icy conditions so a good edge and ability to handle a whole range of conditions – not just perfect powder – is essential. Check out what Ellis Brigham recommends for skis this season for Ski Touring here.


Skins
Getting the right skins for your skis is absolutely vital – it's the difference between an enjoyable uphill walk or absolute hell.  A few things to think about:-
> Buy your skins after you have bought your skis to ensure you get the width and length right
> Keep them dry and warm as this will make sure the glue keeps working
> Carry a small block of wax on longer tours – should the snow start to ball up on your skins it's good to run the block of wax over them
> Look after your skins – there is no reason why they should stop working if you take good care of them and a malfunction with your skis is pretty much the end of your trip.


Clothing
Layers layers layers!  You are most certainly going to go from being hotter than you've ever been before to colder than you can imagine so it's essential to have layers rather than one big ski suit.  Definitely have a light weight shell layer – preferably with side zips in the arms and trousers when you don't have the energy to stop and take a layer off.  Always keep a small light weight jumper and a pair of warm woolly socks in the middle of your ruck sack for that moment when you arrive at the hut freezing cold and soaked through so you have at least something dry to put on.  The points on your body where you lose heat the quickest are the head and wrists so a warm hat and gloves that go over the wrists or wrist warmers are essential. Have a look at our powder skiing equipment guide for more info.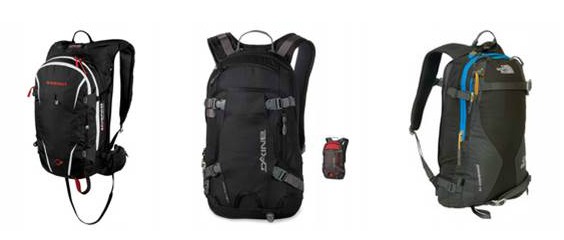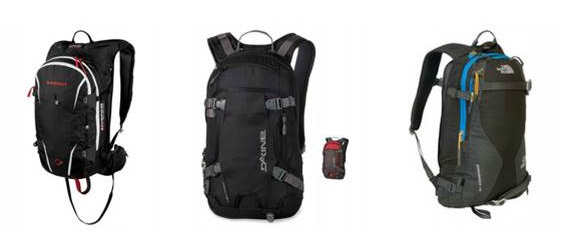 Extras
Following on from my opening paragraph you would think there should be no room for any extras in your bag however I do manage to sneak a few things past my guide Francis that he might not completely approve of but in my eyes are worth carrying up the hill:
> Head torch
> Dice or Cards
> Pieces of paper for a journal (you can copy it across later)
> Silk sleeping bag liner
> Mini mars bars (essential!)
> Small thermos for hot sugary tea (even Francis has one of these)
> Phone for music
The thing that surprises me the most is just how little you actually need – it's taken a few years for me to get the hang of it but as always I'm afraid – the guide is always right!
For more equipment suggestions click here
Looking to go ski touring this coming season? Get in touch with the off piste experts at Pure Powder!'