Keen ski touring enthusiast and Pure Powders latest recruit Lisa Gatehouse with the first installment of her three part Guide to Ski Touring
What I absolutely love about ski touring is the sense of adventure – there is something so wonderful about seeing just a few people over a three or four day period.  Although this isn't everyone's cup of tea, if endless views of stunning valleys with no interruption – seeing a small spec across the valley as your finish point – sounds appealing, then touring is definitely for you.
There are three different types of ski touring trips you can consider if you decide from to take this adventure on…
Day touring trips from resorts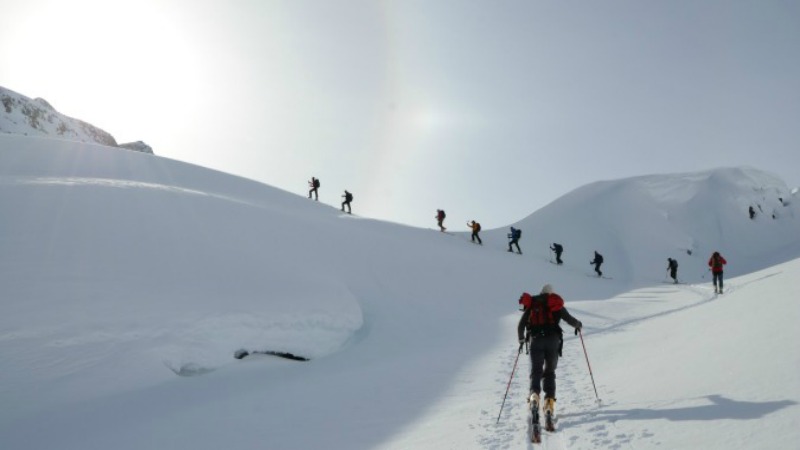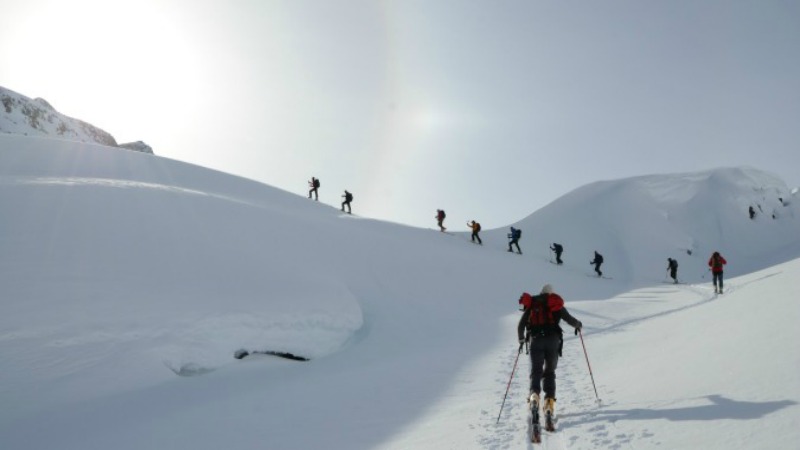 If the hut life is perhaps a little daunting then you can still cover an impressive amount of terrain in a day and come back to a lovely hotel, lodge or chalet which includes the vital hot bath to soak those aching muscles.  It's best to pick a resort that has a large amount of accessible off-piste like Klosters, Zermatt and Chamonix or for the ultimate wilderness terrain and unmarked pistes there is La Grave.  This is a great way to start off ski touring as you can easily find your groove and start to enjoy the wonderful tranquillity of the back-country, yet you'll be able to return home after each day and relax in comfortable surroundings.
3, 4 or even 7 day hut-to-hut ski touring adventures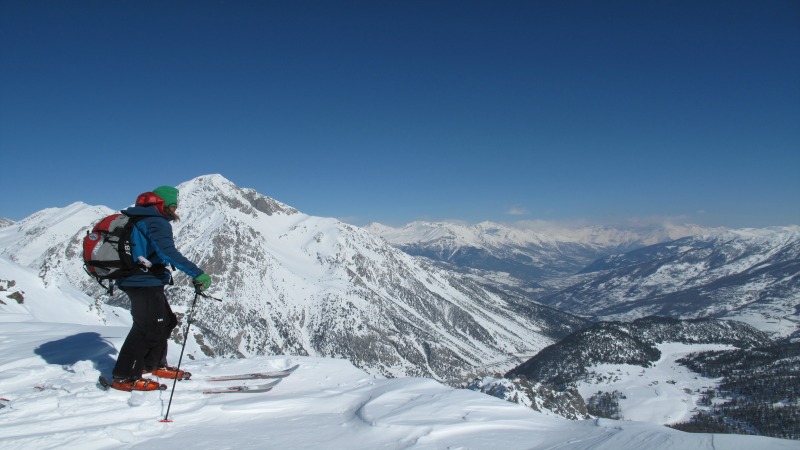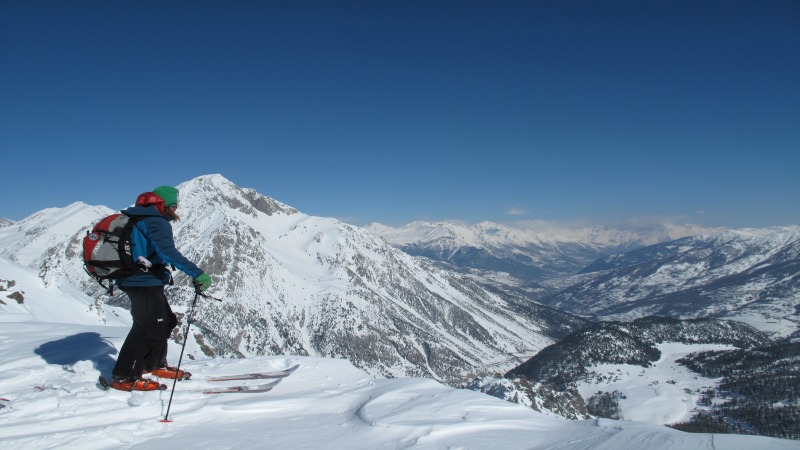 As the purists will tell you, hut-to-hut ski touring where you embark on a multi-day adventure often travelling miles away from civilisation, is the ultimate touring experience.  This option is definitely not for the faint hearted.  It is however certainly my favourite and that nice cold beer at the end of the trip will never taste better I can guarantee you that!  The amount of terrain you can cover in even a three day trip will astound you and the variety in the mountain huts you stay is wonderful.  Huts range from fully functional lodges with hot showers and a few other mountaineers to share stories with, to a tiny wooden shack with just your group, no running water or electricity, bunk beds and a legend of a man walking up the valley with your dinner (including the all-important wine)!  Either way, you will be guaranteed to meet some great individuals along the way and will have character building stories to boot.
It's important to say that whilst skiing some great powder along the way is certainly something of a big bonus, these adventurous tours are more about the joy of escaping the crowds and getting into the heart of the mountains.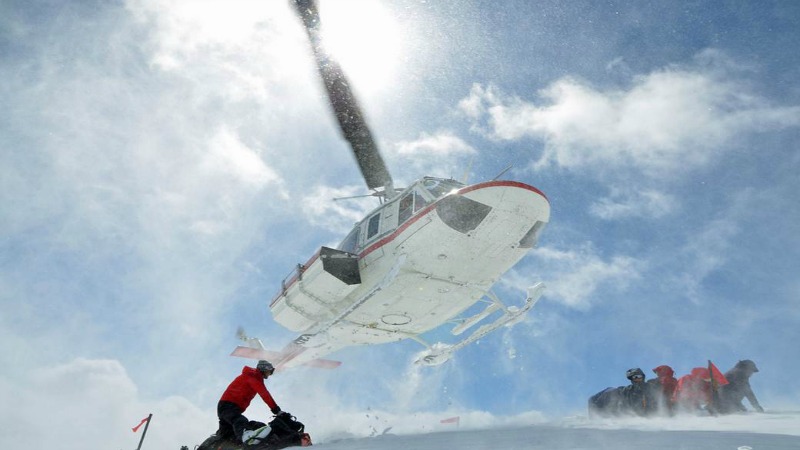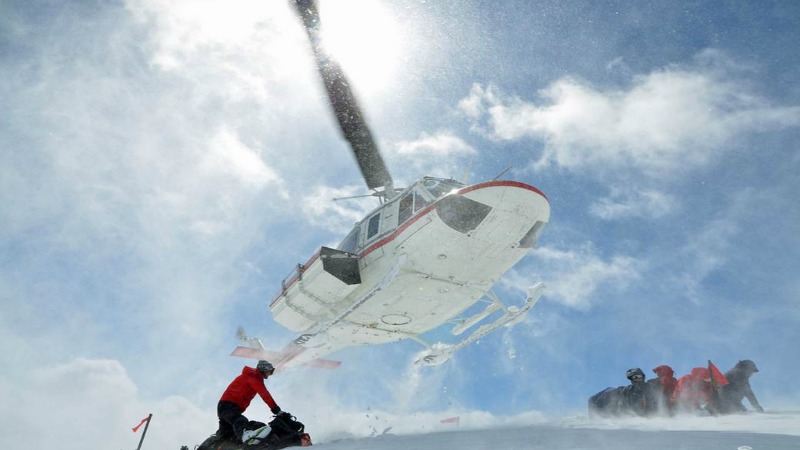 However, if you're looking for the best of both worlds and want to combine the adventure and escapism of ski touring along with the search for some epic powder skiing then perhaps helicopter assisted ski touring is the answer!  Rather like the day tour option, you stay in your luxury lodge each night, but this time you have a helicopter to whisk you up to the high alpine terrain at the start (and end) of each day, and so you avoid the long slog to get the best skiing.  After your initial heli lift, you'll be ski touring all day, back to basics and earning your turns, until your helicopter flight home at the end of the day.
There is also Ski Fusion where you have four days of heli-skiing and three days of ski touring to see a different side of the breath taking wilderness.
For details of our Ski Touring, Heli Assisted Ski Touring and Fusion trips visit https://purepowder.com/