OK so late season skiing may have a reputation for being more social than serious in Europe with the choice of lunch venue being the most important decision of the day.  But head over the pond to Western Canada – the global epicenter of heli skiing – and we reckon you'll be blown away by the April heli ski experience.
Here's why April heli skiing gets our vote…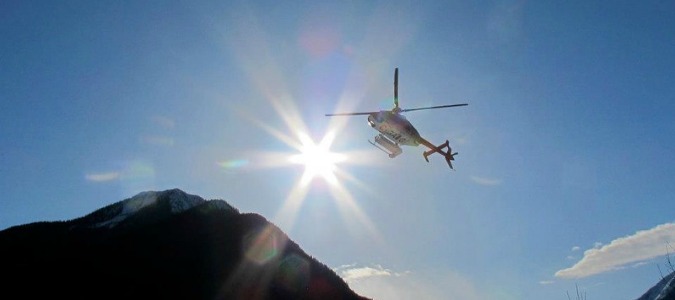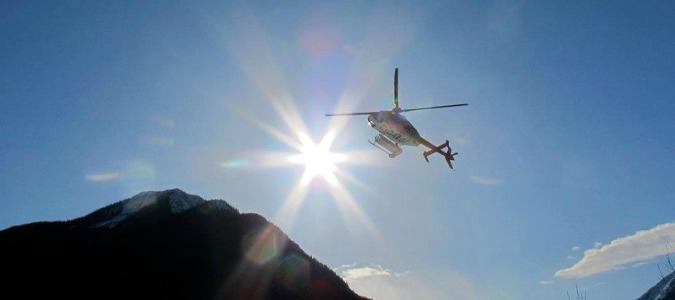 1)   Great snow and even better skiing
In Canada the winters are long and deep. Just look at the stats – this year there was approximately 2.5 metres of snowfall in CMH Heli Skiing's exclusive heli ski terrain in April alone…WOW!  Throw a helicopter in the mix and you have the freedom to cherry-pick the north facing slopes for knee-deep powder and also ski the south facing slopes for some incredible spring snow (corn skiing).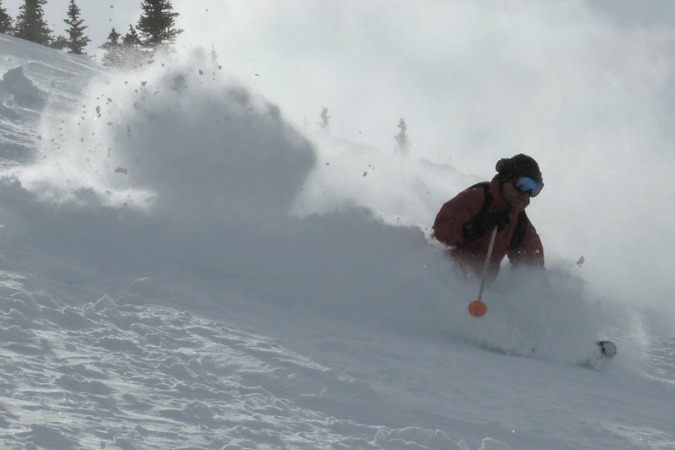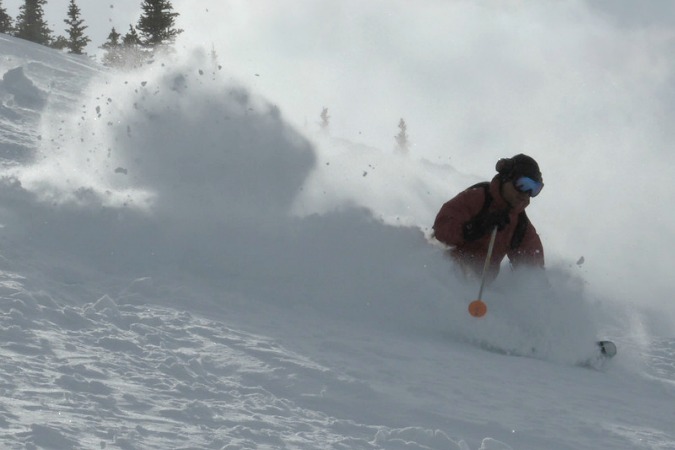 2)   Stable skiing conditions
Traditionally the conditions are generally more stable in April; both in terms of the general weather, and also the snowpack stability.  This basically translates to more awesome skiing up in the high, open Alpine slopes.  At this time of year it's also possible to tackle the most aggressive lines and steeper slopes so it's no surprise that CMH hosts its Heli Skiing Steep Camp at the end of April, when the snowpack is most stable.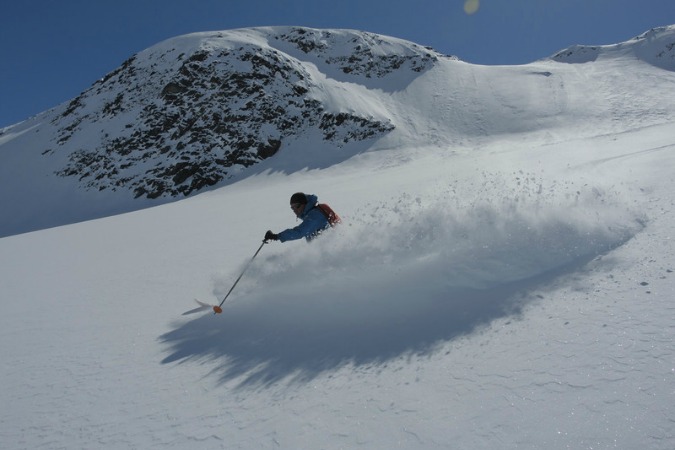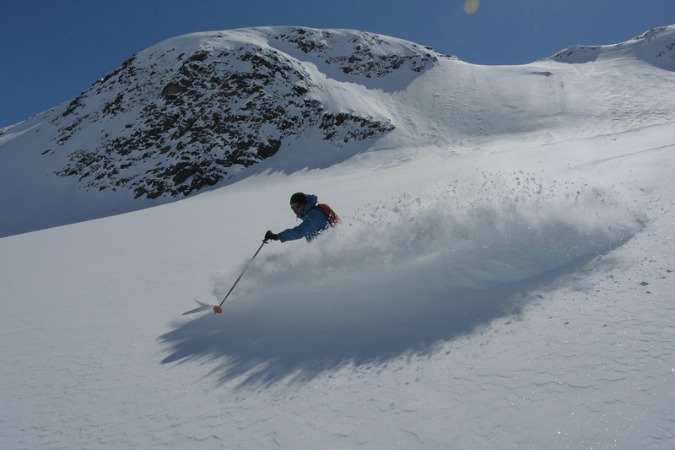 3)   Long ski days
Through April you can also enjoy longer days with more opportunity to heli ski to really maximise your experience. These long heli ski days can run from a 9AM start to 6PM finish if conditions allow!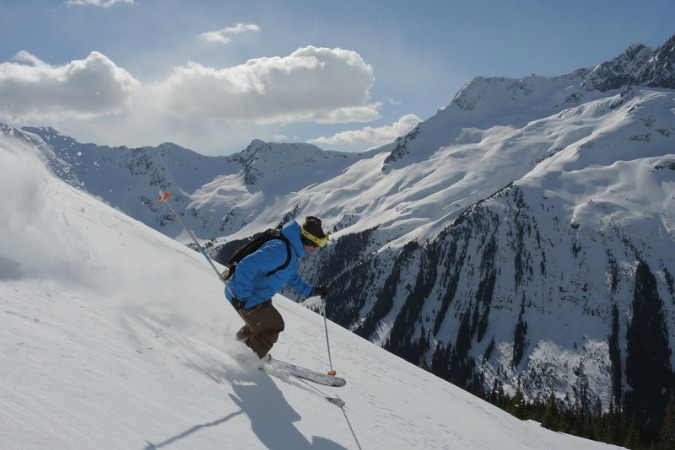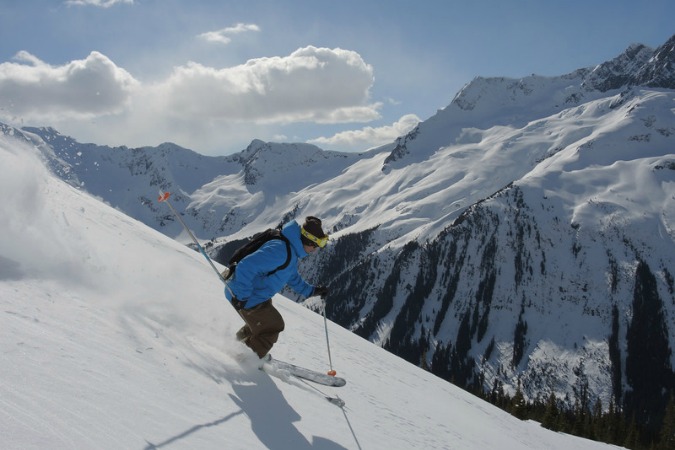 4)  Great value heli skiing
With CMH's demand led pricing structure their heli skiing trips in April are almost half the price of a mid-season heli ski week with 7 day April trips from CAD$7,130. Considering this includes 30,500 metres of skiing, accommodation, transport, equipment plus all your food and soft drinks we think that's a seriously good deal!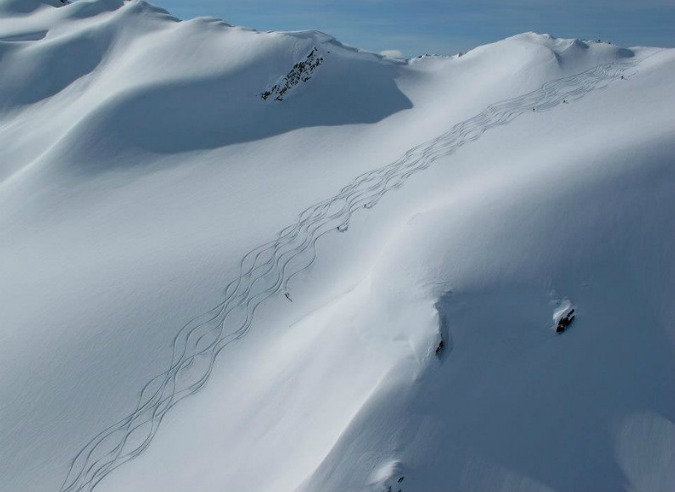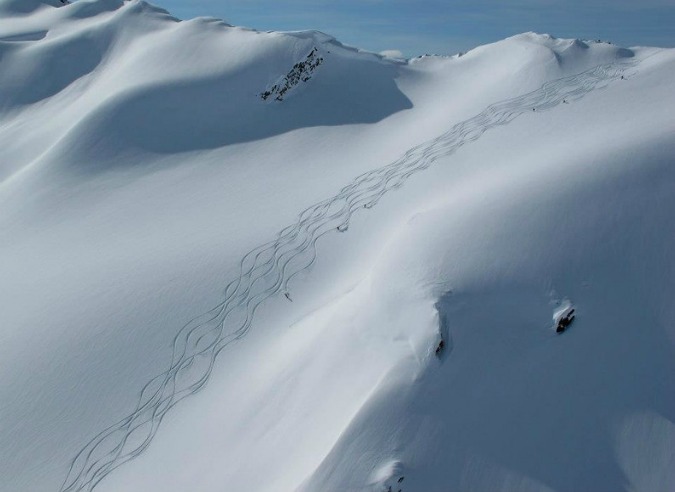 If you're interested in a spring heli skiing break, contact the Off Piste and Heli Ski Experts at Pure Powder!