CMH Heli Hiking takes people of all ages and abilities deep into the Canadian wilderness for hiking adventures. Being supervised by professional mountain guides keen to show you the beauty of the mountains, they take all types of guest, from young families to active adventurers. Operating out of two lodges (the Bugaboos or the Bobbie Burns), a Bell 212 helicopter gives access to remote areas of their mountainous terrain in the Columbia Mountains of Western Canada.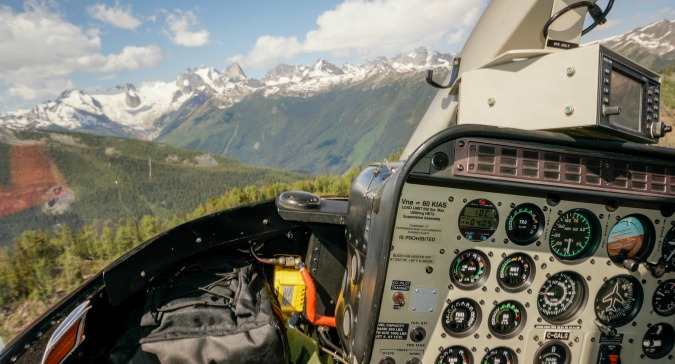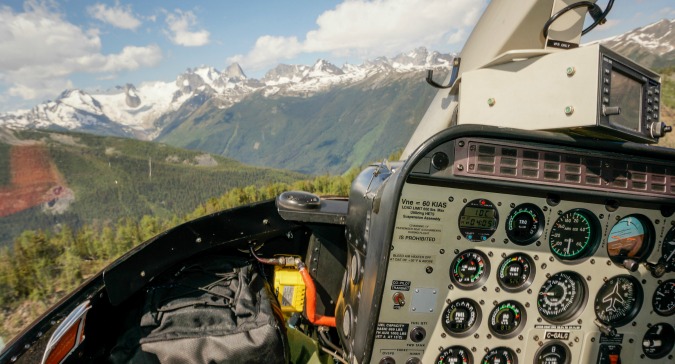 A typical day will start off with a stretch class to get those muscles energised. After a bountiful breakfast, you will take the helicopter from outside the lodge to your first hiking point. Guests may choose to hike all day and not see the helicopter again until home time or other guests may choose to take 2 or 3 short hikes through the course of the day. CMH's golden rule is flexibility and adaptability. Come back to drinks on the terrace overlooking the stunning valley and finish off with a 3 course exceptional dinner.
A real highlight for many adrenalin-hungry guests is to conquer the via ferrata. Using clip out clip in techniques, the hiking is more advanced, winding your way up through ridgelines, crossing small bridges and boulders. Luckily this demanding climb is interrupted by welcome snack spots and by the time you reach the bridge you're hopefully raring to go!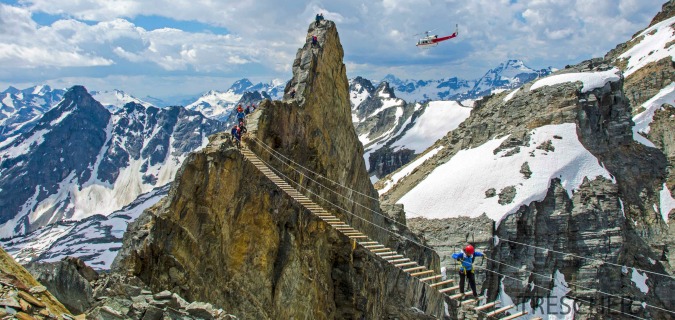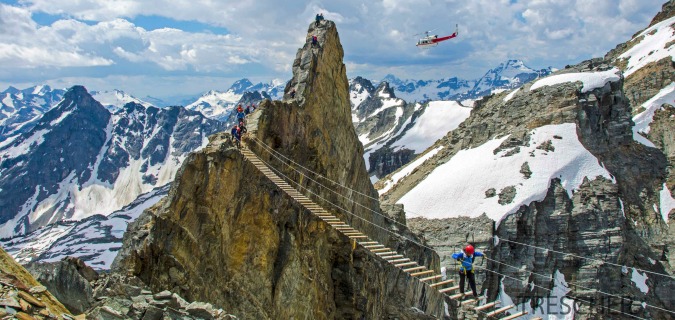 The via ferrata bridge at the Bobbie Burns is 2,500 feet above the valley floor below. As it looks like something out of Indiana Jones, you'd better be ok with heights! Once over the bridge, you then proceed to climb the summit peak at this point enjoying the heights and the spectacular views. You then get to enjoy the descent filled with down-climbing, snow sliding and rappelling.
But we don't want to put you off. The via ferrata is constantly conquered by people with hardly any climbing experience but the one thing all these hikers have in common is that they love it. Yes, it can look daunting and you certainly push past your limits but just think of it as climbing a ladder (albeit a rather airy, tall one).
The joy of hiking with CMH is that you can really make your Summer Adventure what you want. Guests vary wildly in ability and interests and groups are organised according to this by the guides. They also ensure they keep in close touch with you throughout your stay so they can ensure they are meeting your expectations. They can have up to 7 guides for a full lodge of 44 guests so there can be as many as 7 different hikes in any one day!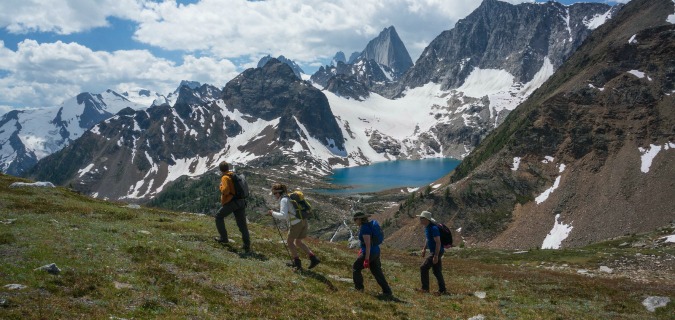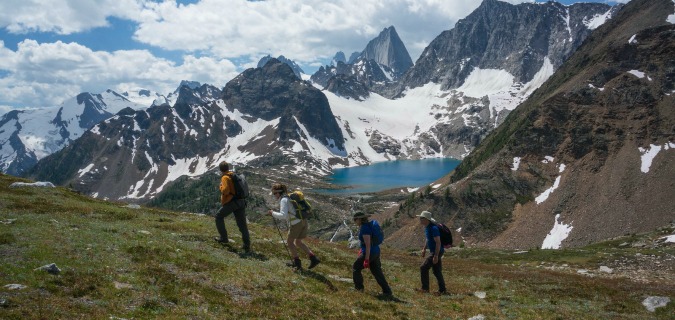 From gentle hikes exploring native flora and fauna to energetic hikes keen to scale the summit, they have it all. You can even hike between the Bobbie Burns and the Bugaboos on a spectacular 6 day trip to see the best of both worlds.
Want to book a trip? Contact Pure Powder for more details on hiking trip this Summer.