Just in case you haven't been reading the news lately or following us on Facebook or on Twitter (serious faux pas), skiing conditions in the Alps have gone into serious overdrive over the past few weeks.
With flawless conditions across Europe following the largest January snowfall in decades, skiing enthusiasts who headed up the mountain this week will not have been disappointed with the powder playground awaiting them, equipped with sunny skies and dipping temperatures.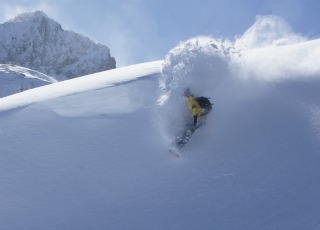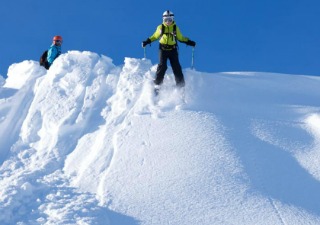 However, the weeks leading up to these picture-perfect conditions were undeniably extreme; by Christmas in the Trois Vallées, they'd had more snow than they had the whole of last season!  It seems almost implausible that Val d'Isère had to cancel a World Cup race in December because of lack of snow,   when only two weeks later they had to postpone another because of too much snow in Courchevel.
But can you have too much of a good thing?  It's not often that we pray for the snow to stop, but with the escalating avalanche warnings, as well as snowfall paralyzing French, Austrian and Swiss ski resorts only a few weeks back, it's safe to say that a huge sigh of relief could be heard sweeping across the skiing demographic as the snow eased off.
The influx of snow has had a catch-22 effect on skiing conditions; as piste skiing across Europe soars to an all-time high, the backcountry is proving to be a bit more precarious with the risk of fresh snow slides on the up (the violent snowstorms pushed the avalanche risk up to 4/5 in some areas).  However, with another dump of snow set to fall this weekend, a stable base and good snow depths will hopefully remedy this.
So yes, it appears that the ski Gods are trying to make up for what was a pretty ropey season in Europe last year.  However, they might want to ease up on the extreme weather conditions so that we can make the most of what is set to be one of the best Alpine ski seasons ever!
Check out off piste trips in Europe with Pure Powder here.