News from Western Canada is that it's snowing. A lot.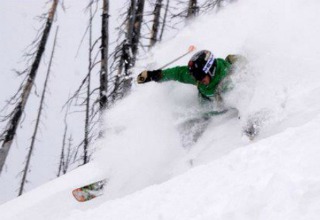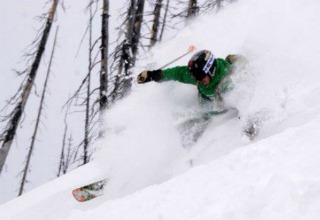 CMH Heli Skiing – the world's largest and original heli ski operator – welcome their first guests of the season in only eight days' time and current indications are that they will be in for a real treat!  Drawn to the British Columbia wilderness to experience the region's infamous 'champagne powder snow', the mecca of heli skiing is living up to its name with copious amount of early season snow.
Rob Rohn (CMH Heli Skiing's Director of Mountain Operations) is particularly optimistic about this coming season:  "What's most encouraging about the recent snowfall is that we now seem to be in a classic storm cycle; with new storms flowing through the Columbia and Selkirk mountain ranges on a regular basis, dropping between 20cm and 60cm on their way through.  This is just what we need for an early, stable snowpack, as each new deposit of snow is bonding well with the previous layer and creating the magic heli skiing playground of western Canada"
This means that the current early snowpack is well above average with a meter and a half to two meters of snow at the tree line already.
Dave Cochrane (CMH Heli Skiing Guide and Area Manager for the Bugaboos) has also been out exploring in CMH's Cariboos heli skiing area (Tuesday 22nd November)…
"The downhill run was truly outstanding with an average of 25 cm of super powder with a great support, and no breaking through in weak snow anywhere. If I had to open heli skiing today here, based on my limited observations, the skiing story on Neckroll would certainly make it a good opening!  At the heli landing the ski penetration is 25 cm and the boot penetration is about 35 cm.  The boot penetration tells a good story for early season snowpack, in that there is not much penetration and the boots don't go any further in since the snowpack is so supportive."
CMH's Heli Skiing season officially starts on the 3rd December, with early season heli skiing trips offering fantastic value for money (5-day trip to the Gothics from CAD$4,330 + taxes for all inclusive heli skiing) – for booking and availability contact CMH's exclusive UK representatives, heli ski and off piste exerts, Pure Powder.