As the new ski season draws closer, here's a little preview of three of our favourite heli skiing spots to check-out…
1) The Monashees, British Columbia
This place needs to be on your list….  It's no exaggeration to say that the heli skiing available in the Monashees boasts the most unbelievable tree skiing of anywhere on the planet!   If you like your powder snow champagne light yet seriously deep, if you get excited by 1,000 vertical metres (a lot) of steep, fall-line tree skiing then this is your heaven.
Blessed with consistent snowfall, dry powder and mature, well-spaced forests, the Monashees and Selkirk interior ranges of British Columbia CMH's Monashees Lodge base is a 'must' for 2012.
(And if you don't take my work for it, have a look at the insane powder in this heli skiing video).
2)  Girdwood, Alaska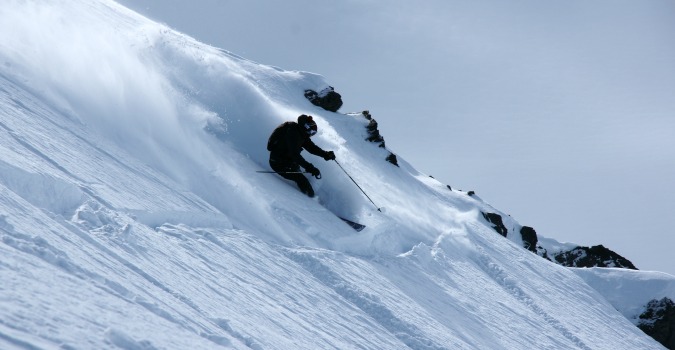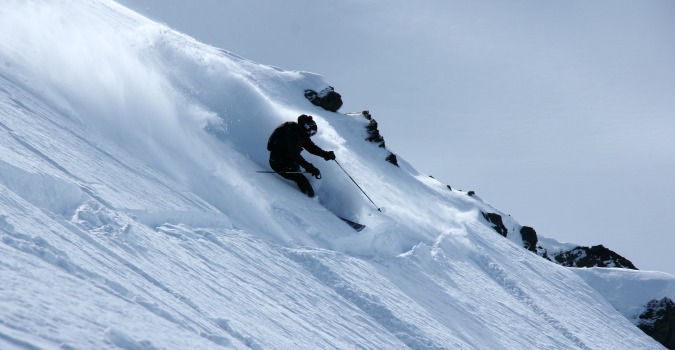 If you like your heli skiing steep (and sometimes scary) then look no further.  Heli skiing in Alaska is all about steep spines, small landings and if you're lucky, skiing those challenging 'movie lines'.
Chugach Powder Guide's heli skiing centre in Alaska, Girdwood, is no exception and has 700,000 acres of exclusive heli skiing terrain to be explored.   And what's more, Girdwood is unique in that if the heli can't fly because of bad weather there are cat skiing back-up and resort skiing options to explore.
What makes this place so special is the maritime climate which helps the snow to bond safely with the panorama of jagged peaks.
3) The Bugaboos, British Columbia
The 'Bugs' has to make the list as it is the birthplace of heli skiing… This is where Hans Gmoser, the Austrian pioneer and founder of CMH Heli Skiing, first introduced the world to the magic of helicopter assisted skiing over 65 years ago.  Wow.  We haven't looked back since!
And where better to fulfil that lingering heli ski dream?  Heli skiing at the Bugaboos is the perfect way to experience the incredible gravity-defying sensation of wilderness skiing for the first time.  CMH's unique Powder Introduction programme transforms decent piste skiers to powder skiing maestros; with the help of two guides, loads of technical tips and video tuition.  Not sure if you're good enough? Check out this heli skiing video of the programme.
 Hear more about our heli skiing trips at our November events in the UK…